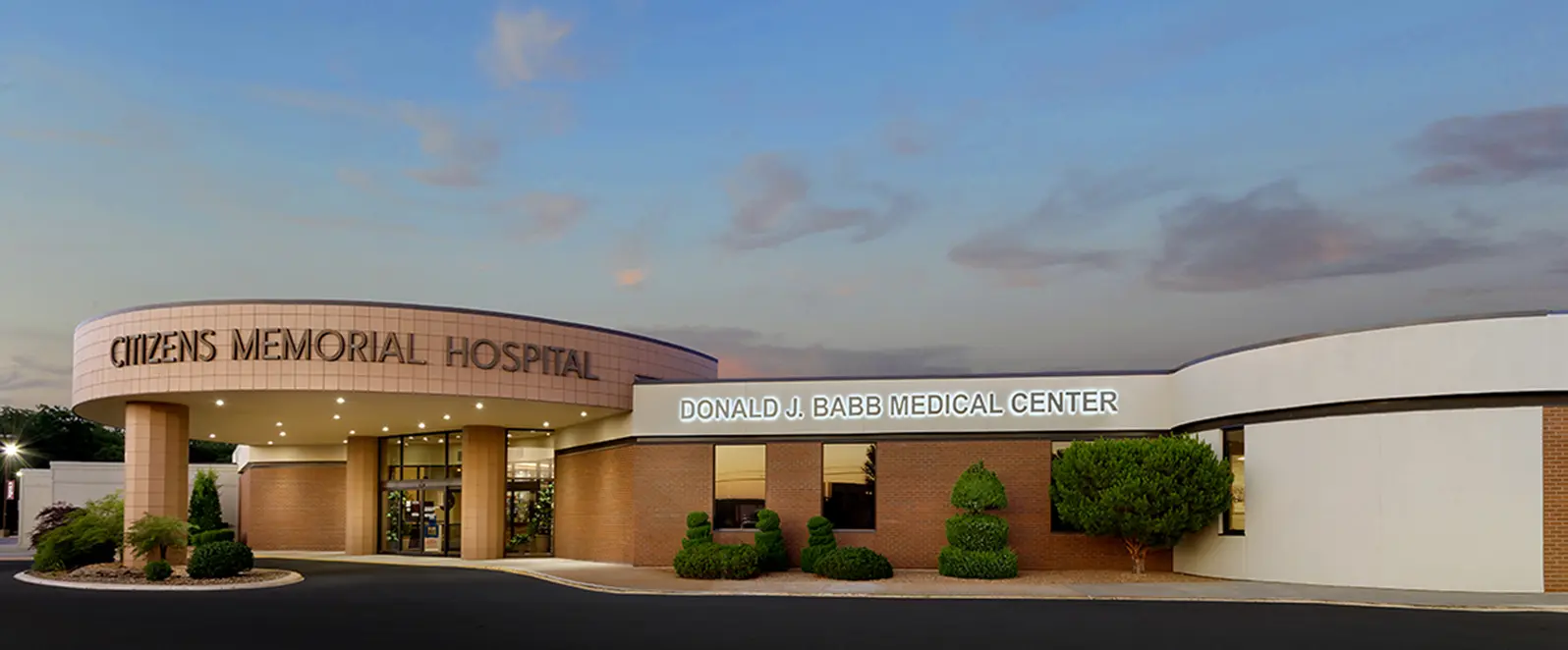 About CMH
Located in Bolivar, Missouri, CMH is a rural healthcare system serving eight counties in southwest Missouri.
A three-time Missouri Quality Award recipient, CMH is a Level III Trauma Center and a Level II STEMI Center. CMH also has 34 primary and specialty physician clinics, seven long-term care facilities and other ancillary services.
CMH Mission, Vision and Values
CMH Mission
Providing compassionate care for all generations by leading physicians and an exceptional health care team.
CMH Vision
Be the first choice for health care by delivering the safest, highest quality and best experience for the communities we serve.
CMH Values
I am Safe, Engaged, Respectful, Valued and Empowered. Together, we make a difference by serving others.
CMH Organization
CMH is a combination of two corporate entities: Citizens Memorial Hospital District and the Citizens Memorial Health Care Foundation. The public hospital district was established in 1978, and the 501(c)(3) Foundation was established in 1986.
Together, they operate a rural integrated delivery system with one Chief Executive Officer/Executive Director and two Boards of Directors. CMH serves a rural, eight-county area in southwest Missouri with a population of 130,000+. Citizens Memorial Hospital opened its doors on Sept. 28, 1982.
The Hospital also includes a clinic system and provides the following services:
Acute care. 86-bed hospital with Medical/Surgical, Intensive Care Unit, Telemetry, Birthing Unit, Heart Center, Geriatric Psychiatry and Level II STEMI Center and Level III Stroke Center. The system also includes a full complement of Outpatient Services. CMH is a sole community provider hospital.
Emergency Services. Level III Trauma Center and ambulance services for four counties (Cedar, Polk, Hickory and St. Clair).
Ambulatory Care. 34 physician offices and specialty clinics, 14 of which are certified Rural Health Clinics.
Citizens Memorial Health Care Foundation assists the Hospital with future growth and operates the following services:
Long-Term Care. 6 skilled nursing facilities with a total of 705 beds, 1 residential care center and 5 independent living communities for seniors.
Home Care Services. Home Care, Hospice (also Palliative Care), Home Medical Equipment and Health Transit.
Retail pharmacies. Full-service pharmacy in Bolivar and telepharmacy in Urbana.
More Information about CMH
Use these links to access more information about Citizens Memorial Hospital and the Citizens Memorial Health Care Foundation.