COVID-19 (Coronavirus): What You Need to Know
Please note this is an emerging, rapidly evolving situation. We are regularly updating this page with key information as we receive it, but we encourage you to refer to the Centers for Disease Control and Prevention (CDC) as a reliable source for the most updated information as it becomes available, in addition to updated guidance.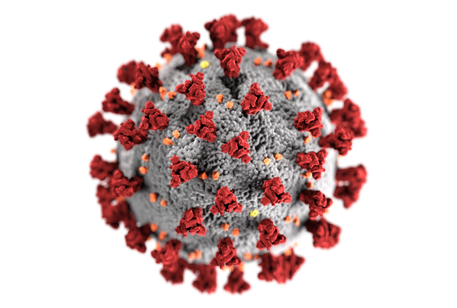 ---
FAQS
Older adults and people who have severe underlying medical conditions like heart or lung disease or diabetes seem to be at higher risk for developing more serious complications from COVID-19 illness. People with COVID-19 have had a wide range of symptoms reported – ranging from mild symptoms to severe illness. These symptoms may appear 2-14 days after exposure to the virus:
Fever
Cough
Shortness of breath or difficulty breathing
Chills
Repeated shaking with chills
Muscle pain
Headache
Sore throat
New loss of taste or smell
The best way to prevent infection is to be prepared. You and your family should:
Avoid close contact with people who are sick.
Avoid touching your eyes, nose and mouth with unwashed hands.
Wash your hands often with soap and water for at least 20 seconds or use an alcohol-based hand sanitizer.
Practice social distancing.
Wear a mask.
If patients have symptoms of COVID-19 including fever, cough and shortness of breath, please call your clinic so we can prepare for your arrival. If you have respiratory distress, are having an emergency or have COVID-19 symptoms, call our emergency department at 417-328-6301 so we can prepare for your arrival. CMH Virtual Visits are also an option for those with non-emergency illnesses.
Citizens Memorial leaders communicate and meet throughout each day to monitor the COVID-19 pandemic and ensure that we are providing the best care for patients, families, employees and community. We also work very closely with the health partners from the city, county and state. All CDC recommendations are in place and active throughout our organization.
The care and safety of your loved one is our number one priority. CMH long-term care facilities will continue to operate with the current visitor restrictions in place as required by CMS, DHSS and Federal and State Guidelines. We are working tirelessly to keep our residents healthy, happy and active. Family members are asked to contact their specific long-term care facility if they have questions. You can stay up to date on visitor information by visiting your loved one's facility Facebook page and by checking the CMH website regularly. Thank you for your continued patience through these trying times.
Influenza and other viruses are still circulating in our community. Again, you can connect with us through CMH Virtual Visits and our healthcare providers will discuss next steps that are appropriate for your symptoms.
Helpful Links: