Keeping You Informed
CMH distributes health-related information and CMH updates through a variety of print and digital sources.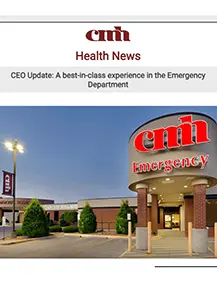 CMH Health News E-mail Newsletter
The CMH Health News email newsletter highlights current events, news and programs at CMH and is sent twice a month.
Sign Up for the CMH Health News Email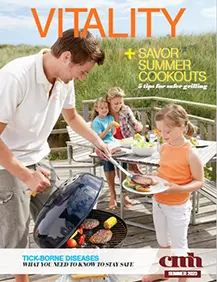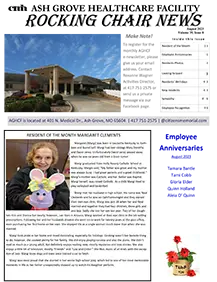 Long-Term Care Newsletters
Each long-term care facility publishes a monthly newsletter with information about activities and residents of the facilities.
Sign Up to Receive an LTC Newsletter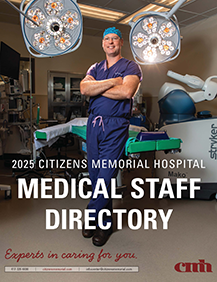 Medical Staff Directory
The Medical Staff Directory is your guide to the clinics, physicians and mid-level providers throughout the CMH service area
Medical Staff Directory (PDF)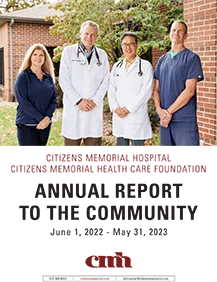 Annual Report
CMH's Annual Report includes achievements and financial information for Citizens Memorial Hospital and the Citizens Memorial Health Care Foundation.
Fiscal Year 2022 Annual Report (PDF)