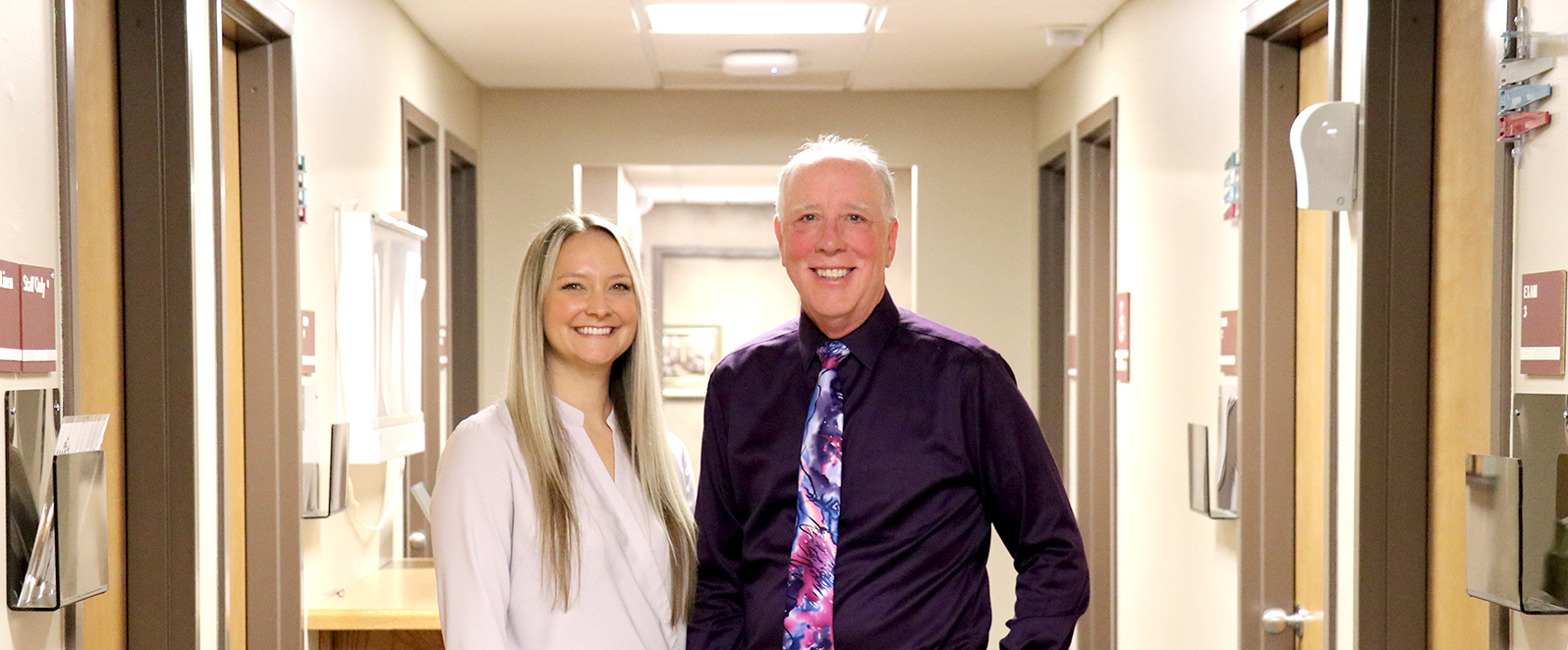 Neurology
Neurology and headache services use advanced technology to diagnose and treat neurological conditions. Patients are seen by neurologists when there is concern about medical conditions that affect the nervous system.
Neurology and Headache Services
Neurology services we provide and conditions we treat include:
Autonomic testing
EEG (Electroencephalography)
EMG (Electromyography)
Evoked potentials (Multiple Sclerosis diagnosis)
How the individual nerves can transmit electrical impulses
Lumbar puncture
Nerve Conduction Studies
Neuroimaging
Seizures, confusion, tumors, infections, degenerative diseases, head injuries and sleep disorders
Skin and sweat tests
Structural and functional imaging
Weakness, involuntary muscle twitching and paralysis
Memory Care Services
The Missouri Memory Center in the CMH Neurology and Headache Center features a multi-disciplinary team of experts. They diagnose and treat patients with memory problems related to dementia, Alzheimer's disease and other neuropsychological issues.
Impaired memory has many different causes, including some that may improve with specific treatments. Sometimes memory loss can be part of Alzheimer's disease or other forms of dementia. The best time to get to the bottom of memory issues is when the symptoms are still mild.
The Missouri Memory Center offers the following services:
Neurological examination
Cognitive evaluations
Imaging and other neurodiagnostic studies
Neuropsychological testing
Medication review
Behavioral assessments
Physical and occupational therapy
Home care assessment
Patient/Family/Caregiver education
Help for You or a Loved One
If you have concerns about yourself or a loved one, we can help with compassionate care and advanced treatment options. Patients come to receive help due to a wide range of memory concerns. They may have trouble understanding why they are not functioning as efficiently at work. They may also wonder if they have a more serious problem, such as dementia.
The Missouri Memory Center sees many different levels of memory concerns and many different age groups of patients.
CMH also has memory care units within its skilled nursing facilities. Staff in these special units meet the specific needs of patients with advanced stages of Alzheimer's disease and dementia.
Research Opportunities
CMH Neurology and Headache Center and Missouri Memory Center participate in research studies for neurology, Alzheimer's disease and headache care.
What are Clinical Trials?
Clinical trials involve testing new drugs in patients who have the disorder or disease being treated. These trials are conducted after extensive research and testing in labs and with healthy volunteers. CMH Neurology & Headache Center gives patients opportunities to participate in clinical trials that help to move new treatments forward. Participants get to try new treatments while offering hope for patients in the future.
Interested in a Clinical Trial?
Express your interest in clinical trial participation in one of three ways:
Call 417-328-7781 to speak directly to a research coordinator.
Complete this Migraine Research Questionnaire. You can electronically submit it. A research coordinator will let you know if you qualify after reviewing the questionnaire.

Complete the form below. A research coordinator will call you to discuss research studies and ask you some medical questions to determine eligibility.
Research Information Request
Request information about medical research opportunities at CMH.
Providers
Missouri Memory Center
Locations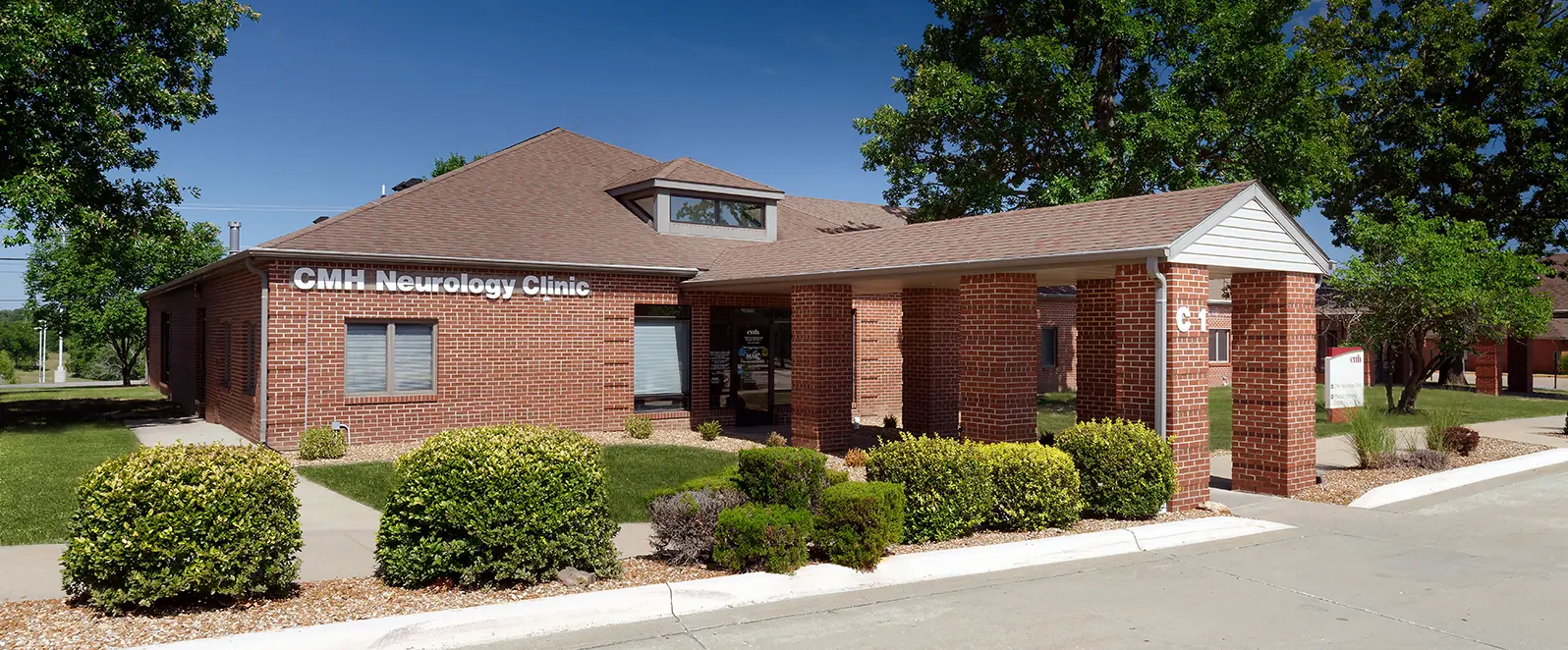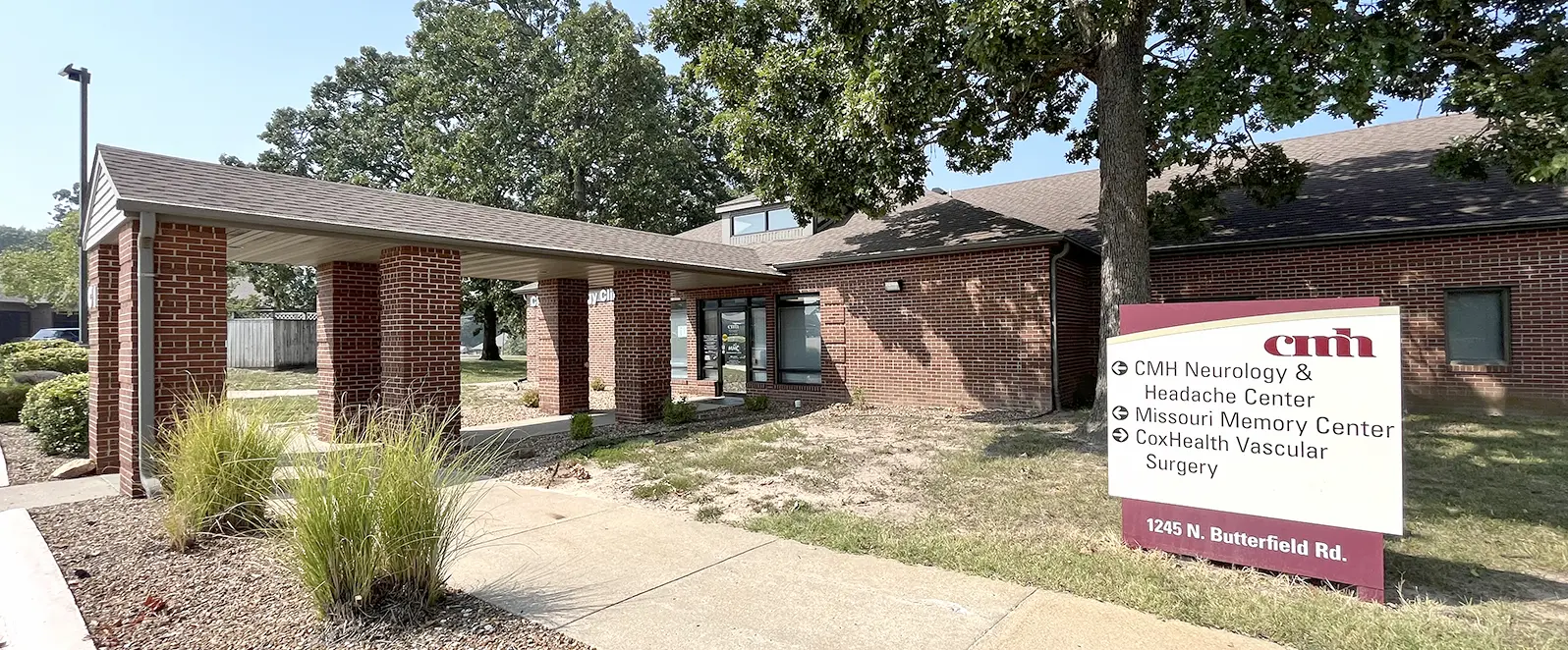 Patient Comments
All patient satisfaction ratings are submitted by actual patients and verified by an independent patient satisfaction company, National Research Corporation. National Research Corporation provides the technology to display ratings and comments on our provider profiles and practice pages.