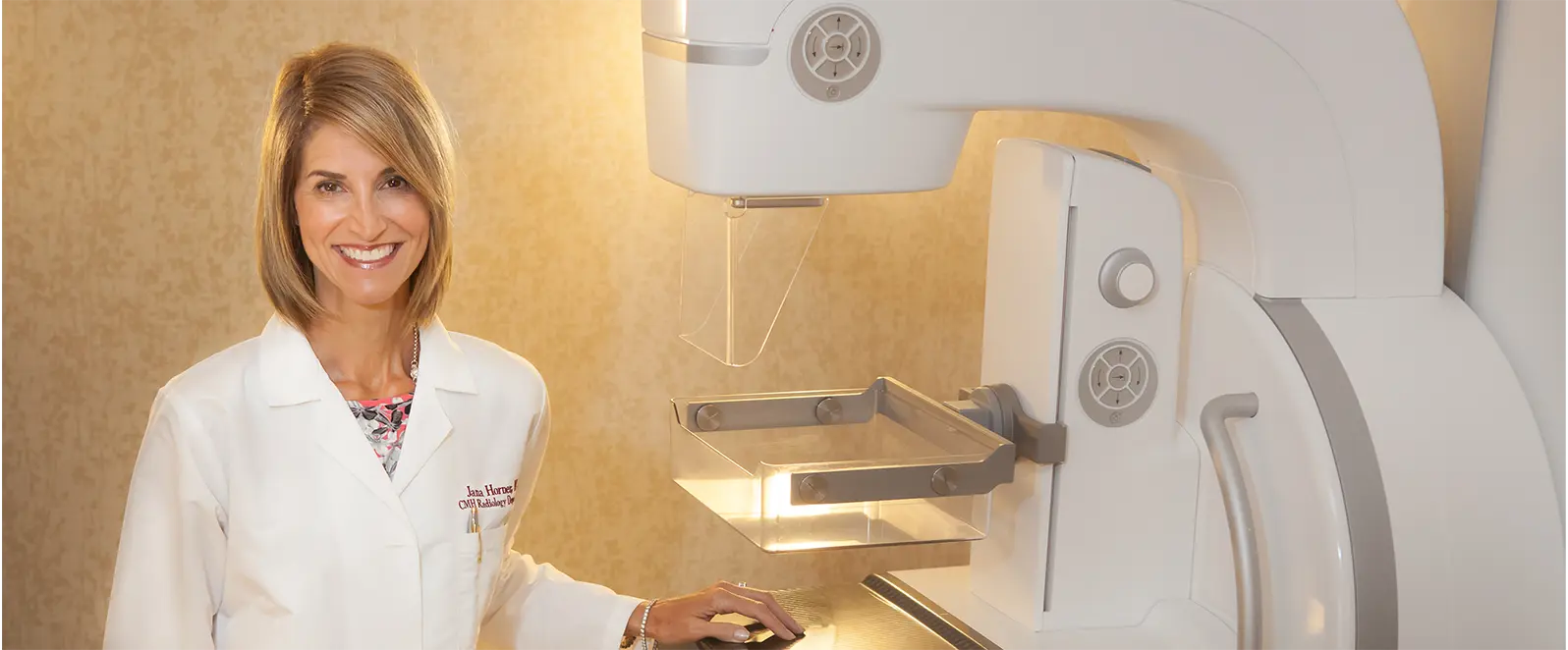 Breast Imaging
Detecting breast disease at its earliest stage gives patients the best opportunity for a complete recovery. We offer some of the latest technology in a warm and comfortable environment with friendly and compassionate health professionals.
The CMH Breast Care Center is conveniently located inside the Douglas Medical Center.
Breast Imaging Services
Jana Horner, M.D., specializes in the interpretation of breast imaging. She works closely with local oncology and surgical physicians to efficiently diagnose and treat breast disease.
Some of the breast imaging services we provide include:
Digital mammograms (screening and diagnostic)
Breast aspiration
Breast MRI
Breast ultrasound
Ultrasound-guided biopsies
Breast localizations
Easy Steps to Breast Health
Screening
Recommendations
Mammograms and other breast imaging tests are often used to screen women for cancer. The American College of Radiology recommends annual mammograms for women aged 40 and older. Your health plan may cover an annual mammogram.
If you are uninsured or concerned about your ability to pay, CMH partners can help:
Both provide free screening mammograms to qualified applicants. Contact your local health department or download a BCFO application.
Types of Mammograms
Screening Mammogram
A screening mammogram is performed when a patient has no breast complaints or symptoms. A patient or health care provider can schedule a screening mammogram. Patients making their own screening appointments must designate a health care provider to receive the report.
Call 417-328-7860 for screening mammogram appointments.
Diagnostic Breast Evaluation
A diagnostic breast evaluation evaluates all breast complaints, problems or symptoms. For an appointment with Dr. Horner, patients must contact their health care provider and obtain a referral.
Dr. Horner will be responsible for ordering the appropriate exam based upon the current American College of Radiology stands. She will meet with all breast evaluation patients to discuss results.
Breast Clinical Exams
A doctor or nurse should perform a physical breast exam every three years for women in their 20s or 30s. Annual clinical exams should become routine at age 40.
Breast Self-Awareness
Monthly self-breast exams are an option for women in their 20s and should be routine for women after age 30. Only by knowing what feels "normal" for themselves are women able to promptly report any breast changes to their physician.
Schedule a Mammogram Appointment
A screening mammogram is performed when a patient has no breast complaints or symptoms. You may schedule an appointment for a screening mammogram directly with the CMH Breast Care Center without a physician referral.
Online: Log in to the CMH Patient Portal to schedule an appointment for a screening mammogram. You may schedule your appointment online if:
Your last mammogram was done at CMH.
You do not have any current symptoms (discharge, lump or new pain).
You have not had a lumpectomy or been diagnosed with breast cancer within the past two years.
You have seen your primary care physician within the past 24 months.
You do not have an augmentation.
If you do not meet these guidelines, you may request an appointment for a screening mammogram through the patient portal. A mammogram scheduling specialist will call you to schedule your appointment.
Not a portal user?
By phone: Call the CMH Breast Care Center at 417-328-7860.
Breast Cancer Facts
Nearly 8 out of 10 breast cancers occur in women over the age of 50.
Most women diagnosed with breast cancer have no family history of the disease.
Early detection of breast cancer gives the greatest chance of successful treatment.
The length of time a breast cancer goes undetected can significantly affect the options available to the patient for treatment.
Providers
CMH Breast Care Center at Douglas Medical Center
Locations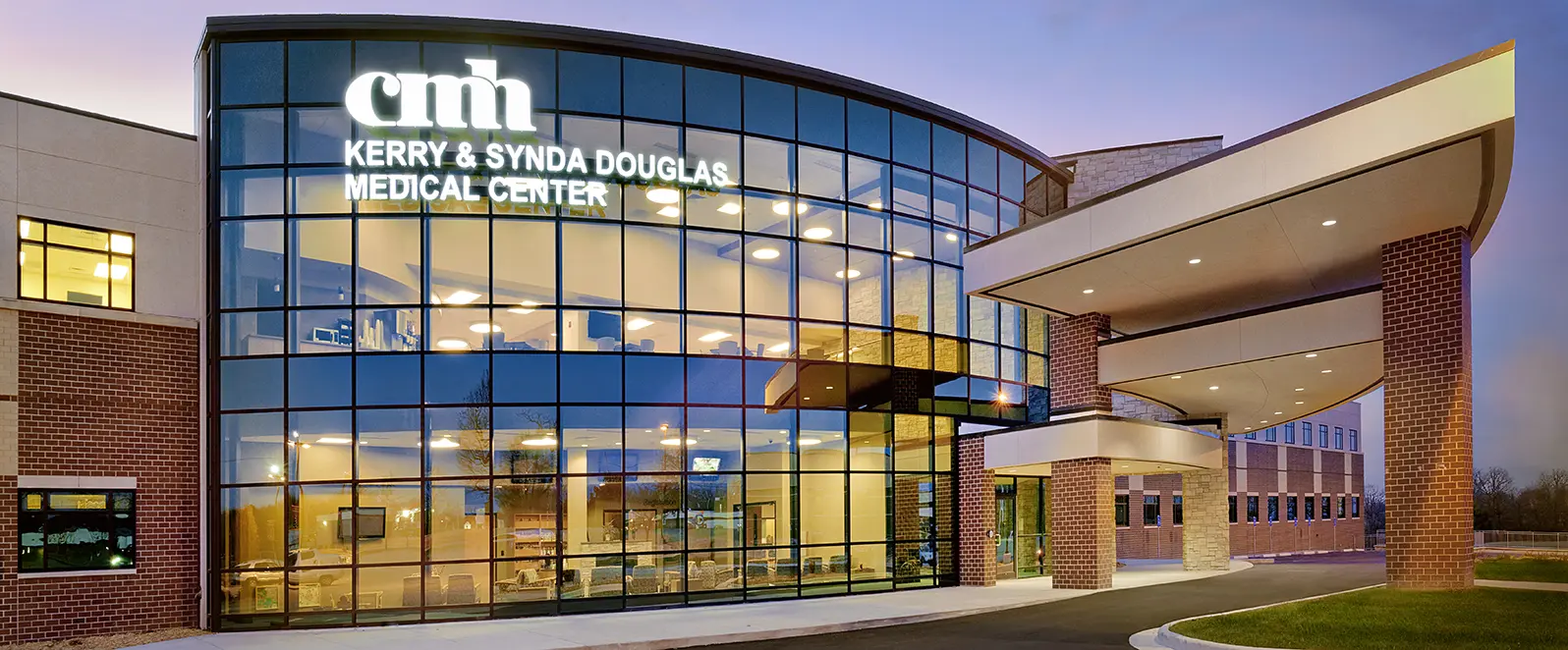 Patient Resources
CMH Patient Portal — Secure online access to your health information from your computer or smartphone.
Patient Rights — Your rights and responsibilities as a patient and consumer of our services.
Online Bill Pay — Secure online bill pay service gives you a safe and convenient option for paying your bill.