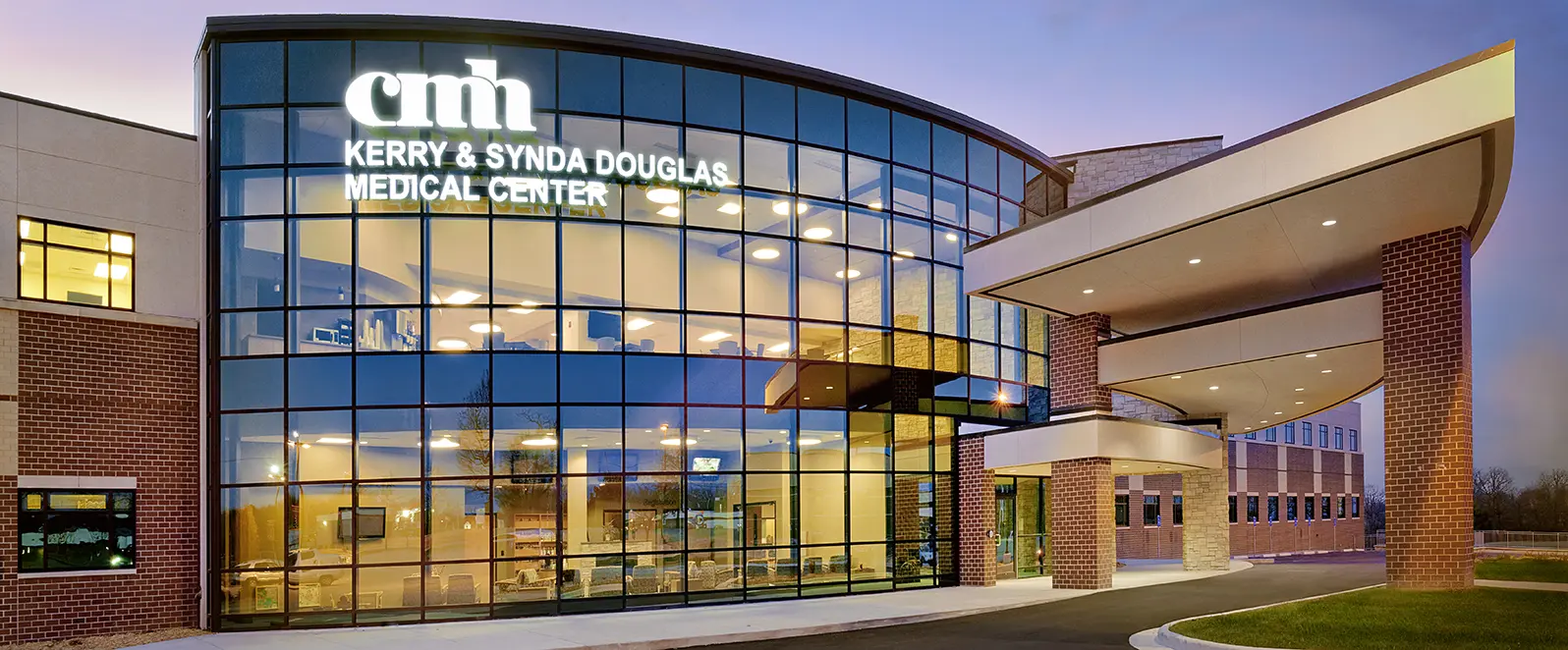 CMH Breast Care Center at Douglas Medical Center
Health Care
Hours
Sunday:

Closed

Monday:

8 a.m.-4 p.m.

Tuesday:

8 a.m.-4 p.m.

Wednesday:

8 a.m.-4 p.m.

Thursday:

8 a.m.-4 p.m.

Friday:

8 a.m.-4 p.m.

Saturday:

Closed
Services Provided
With state-of-the-art mammography, stereotactic breast biopsy and Dexa scan bone loss equipment, CMH can assist you with routine screenings, a breast biopsy and reconstructive surgery.
Women have comprehensive services available to them at every stage of their life, including:
Screening mammograms
Diagnostic breast evaluations
Breast biopsies
Bone density studies
Screening
Recommendations
Mammograms and other breast imaging tests are often used to screen women for cancer. The American College of Radiology recommends annual mammograms for women aged 40 and older. Your health plan may cover an annual mammogram.
If you are uninsured or concerned about your ability to pay, CMH partners might be able to help. The Breast Cancer Foundation of the Ozarks (BCFO) and Missouri's Show Me Healthy Women provide free screening mammograms to qualified applicants. Contact your local health department or download a BCFO application.
Schedule a Mammogram Appointment
A screening mammogram is performed when a patient has no breast complaints or symptoms. You may schedule an appointment for a screening mammogram directly with the CMH Breast Care Center without a physician referral.
Online: Log in to the CMH Patient Portal to schedule an appointment for a screening mammogram. You may schedule your appointment online if:
Your last mammogram was done at CMH.
You do not have any current symptoms (discharge, lump or new pain).
You have not had a lumpectomy or been diagnosed with breast cancer within the past two years.
You have seen your primary care physician within the past 24 months.
You do not have an augmentation.
If you do not meet these guidelines, you may request an appointment for a screening mammogram online through the patient portal. A mammogram scheduling specialist will call you to schedule your appointment.
Not a portal user?
By phone: Call the CMH Breast Care Center at 417-328-7860.