Location
CMH OB/GYN and Pediatric Clinic
OB/GYN | Pediatrics
The physicians and staff at CMH OB/GYN and Pediatric Clinic provide personalized healthcare from the people you know and trust. The clinic delivers seamless care, from women's health and maternity care to newborn and pediatric services. 
SERVICES
DIRECTIONS
CONTACT
COMMENTS
Services Provided
To make an appointment with CMH OB/GYN and Pediatric Clinic, call 417-777-8131 for OB/GYN and 417-777-2121 for Pediatrics.
OB/GYN Health Services
The CMH OB/GYN and Pediatric Clinic provides complete pregnancy care, 3D/4D ultrasounds, infertility testing and treatment, as well as laser hair removal and skin rejuvenation services. The physicians perform laparoscopic minimally invasive surgery, robotic-assisted surgery, and an in-office Her Option endometrial ablation procedure.
To schedule an OB/GYN health appointment today, call 417-777-8131.
Pediatrics Services
The CMH OB/GYN and Pediatric Clinic offers complete pediatric care for patients from newborn through age 18. Our pediatricians offer comprehensive pediatric care, including vaccinations, as well as the diagnosis and treatment for many common childhood illnesses. The clinic is recognized by the National Committee of Quality Assurance as a Level 3 Patient Centered Medical Home.
To schedule a pediatric appointment today, call 417-777-2121.
The clinic also has a Pediatric Walk-In Clinic for acute care such as earaches, sore throats, flu symptoms, asthma and skin rashes. No appointment in necessary. The Pediatric Walk-In Clinic is open Monday – Friday, 8 a.m. – 6 p.m., and Saturday, 9 a.m. – 1 p.m.
School Counselor Referral: The clinic works with school staff to provide in-school counseling.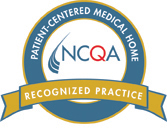 Providers
OB/GYN Providers
Pediatric Providers
From My Location:
Address:
1195 North Oakland Avenue
Bolivar, MO 65613
Contact
Hours
Monday – Thursday
8 am – 5 pm
Friday
8 am – 4 pm
Hours
Monday – Friday
8 am – 5 pm
Pediatric Walk-In Clinic
Phone:
417-328-6020
Fax:
417-777-2854
Hours
Monday – Friday
8 am – 6 pm
Saturday
9 am – 1 pm
Patient Comments
All patient satisfaction ratings are submitted by actual patients and are verified by an independent patient satisfaction company, National Research Corporation. National Research Corporation provides the technology to display ratings and comments on our provider profiles and practice pages.
Hospital 417-328-6000
Infocenter 417-328-6010, or 1-888-328-6010
1500 North Oakland, Bolivar, Missouri 65613
© 2020 Citizens Memorial Healthcare