Location
Bolivar Family Care Center
Family Practice
At Bolivar Family Care Center, we see patients of all ages for a variety of illnesses, injuries and ailments.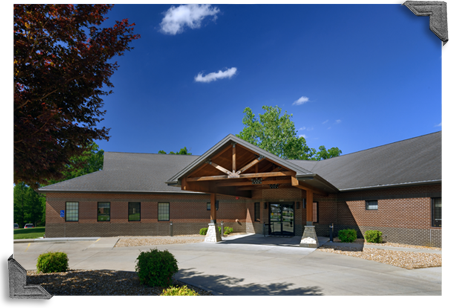 SERVICES
DIRECTIONS
CONTACT
COMMENTS
Services Provided
Bolivar Family Care Center now offers walk-in services to the public. Our walk-in hours are Monday - Friday, 8 a.m. - 4 p.m.
Our medical staff also provides complete family care, well baby exams, well woman exams, Medicare wellness visits, obstetrical care and immunizations. The clinic also provides certified medical exams and drug screens for DOT. Bolivar Family Care Center is accepting new patients.
This clinic is recognized by The Compliance Team as an Exemplary Provider®. Exemplary Provider®-accredited status is granted to those healthcare providers who demonstrate outstanding patient care practices and compliance to The Compliance Team's comprehensive Safety-Honesty-Caring® quality standards.
Providers
Olivia Cumley, DNP-FNP
Mandy D'Agostino, NP-C
Scott Dennis, PA-C
William Donnell, MD
Ronda Entlicher-Stewart, DNP, RN, FNP-BC
Ronald Evans, MD
Joe Follis, FNP-BC
Louis Harris, MD
Mary Hogan, MD
Kayla Kittle, MD
Leigh O'Connor, PA-C
Janet Ofori-Yeboah, NP-C
Kristin Robidou, MD
Danielle Seiner, NP-C
Alan Tong, MD
Laura Vance, MD
Ronald Vance, MD
Patient Education Videos
From My Location:
Address:
1240 North Butterfield Road
Bolivar, MO 65613
Hours
Monday, Tuesday, Wednesday and Friday: 8 am - 5 pm
Thursday: 7:30 am - 5 pm
Phone Hours
Monday - Friday
8:15 am - 4:30 pm
Keep In Touch
Patient Comments
All patient satisfaction ratings are submitted by actual patients and are verified by an independent patient satisfaction company, National Research Corporation. National Research Corporation provides the technology to display ratings and comments on our provider profiles and practice pages.
Hospital 417-326-6000
Infocenter 417-328-6010, or 1-888-328-6010
1500 North Oakland, Bolivar, Missouri 65613
© 2023 Citizens Memorial Healthcare