CMH welcomes Robert McGowin, PA to Bolivar Family Care Center
Citizens Memorial Hospital and Bolivar Family Care Center announce the appointment of physician assistant Robert McGowin to the CMH medical staff.
He will begin accepting new patients Wednesday, June 2.
McGowin joins  Lori J. Cohen, M.D., William S. Donnell, M.D., Ronald A. Evans, M.D., Louis B. Harris, M.D., Mary L. Hogan, M.D., Kayla Kittle, M.D., Laura C. Vance, M.D., Ronald L. Vance, M.D., Olivia Cumley, DNP, FNP-C, Mandy D'Agostino, NP-C, Joseph Follis, FNP-BC, Leigh O'Connor, PA-C, Danielle Seiner, NP-C, Ronda Stewart, DNP, FNP-BC, and Janet Ofori-Yeboah, NP-C at Bolivar Family Care Center.
His practice includes acute illness or injury, wellness visits, allergies, cold, cough and flu, minor burns, fractures, sprains and strains and minor laceration repair, and management of chronic illnesses for all ages.
McGowin earned both his Bachelor of Science in cellular and molecular biology and Master of Science in physician assistant studies from Missouri State University, Springfield. He is certified by the American Academy of Physician Assistants.
To schedule an appointment with McGowin, call Bolivar Family Care Center at 417-326-6021.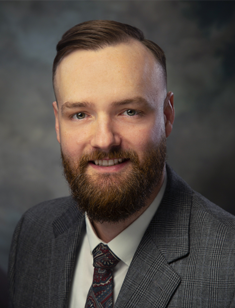 Robert McGowin, PA