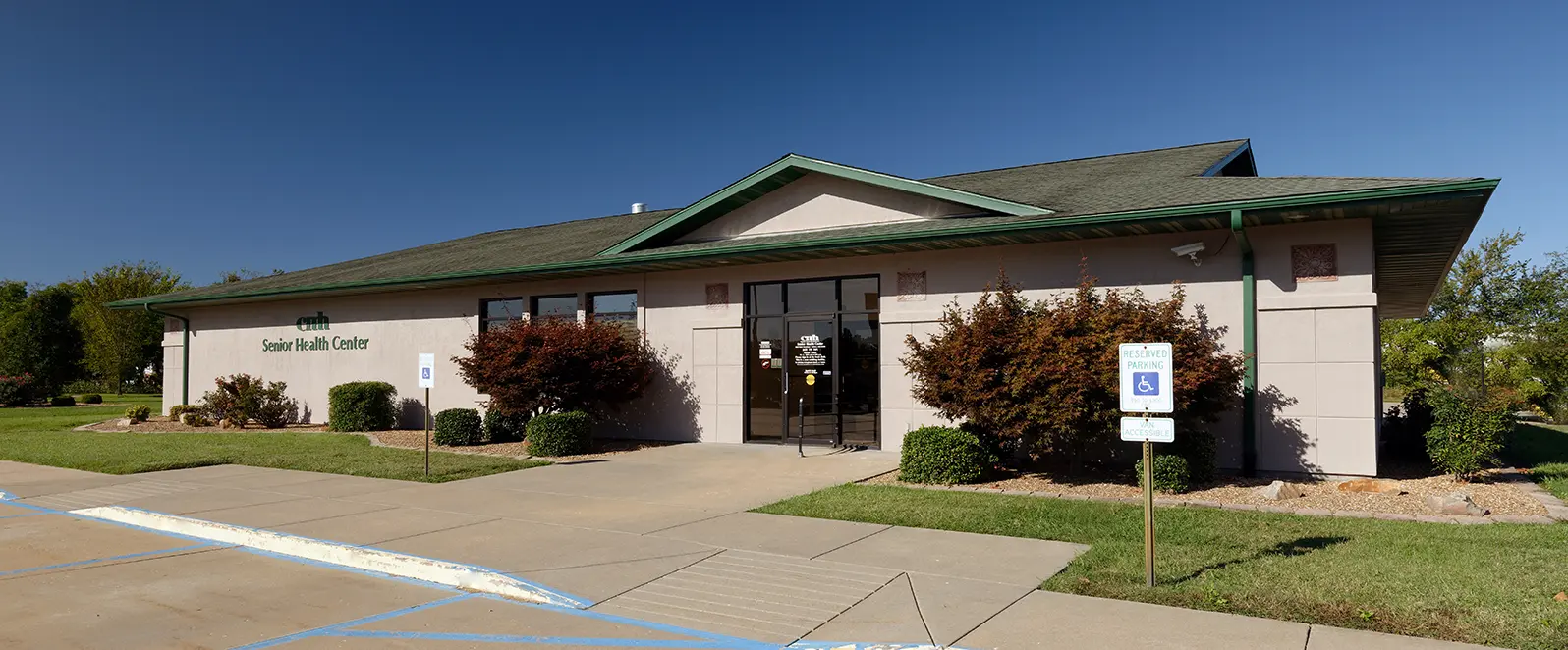 CMH Senior Health Center
Senior Health Services
Hours
Sunday:

Closed

Monday:

8-11:30 a.m., 12:30-4:30 p.m.

Tuesday:

8-11:30 a.m., 12:30-4:30 p.m.

Wednesday:

8-11:30 a.m., 12:30-4:30 p.m.

Thursday:

8-11:30 a.m., 12:30-4:30 p.m.

Friday:

8-11:30 a.m., 12:30-4:30 p.m.

Saturday:

Closed
Services Provided
The CMH Senior Health Center is a free workout facility designed specifically for individuals aged 55 and older.
Free Services
Each new member also participates in a short orientation with CMH Senior Health Center staff. Free services provided to members include:
Open pool time and hot tub
Arthritis classes, including chair, aquatic and Tai Chi
Exercise equipment, including stationary bikes, Nu-Steps, treadmills, free weights and rowers
Senior resource information room with Internet access, educational supplies and leisure books
Vending area
Men's and women's changing rooms
Blood pressure monitoring and stretching exercises
Membership
Membership to the CMH Senior Health Center is free and open to individuals in Polk, Greene, Dallas, Dade, Hickory, Cedar and St. Clair counties. To be eligible for membership, you must be 55 years of age or older.
Members are asked to fill out a medical history and sign a waiver of liability. Patients with medical conditions are required to submit a medical release signed by their physician to participate in activities.