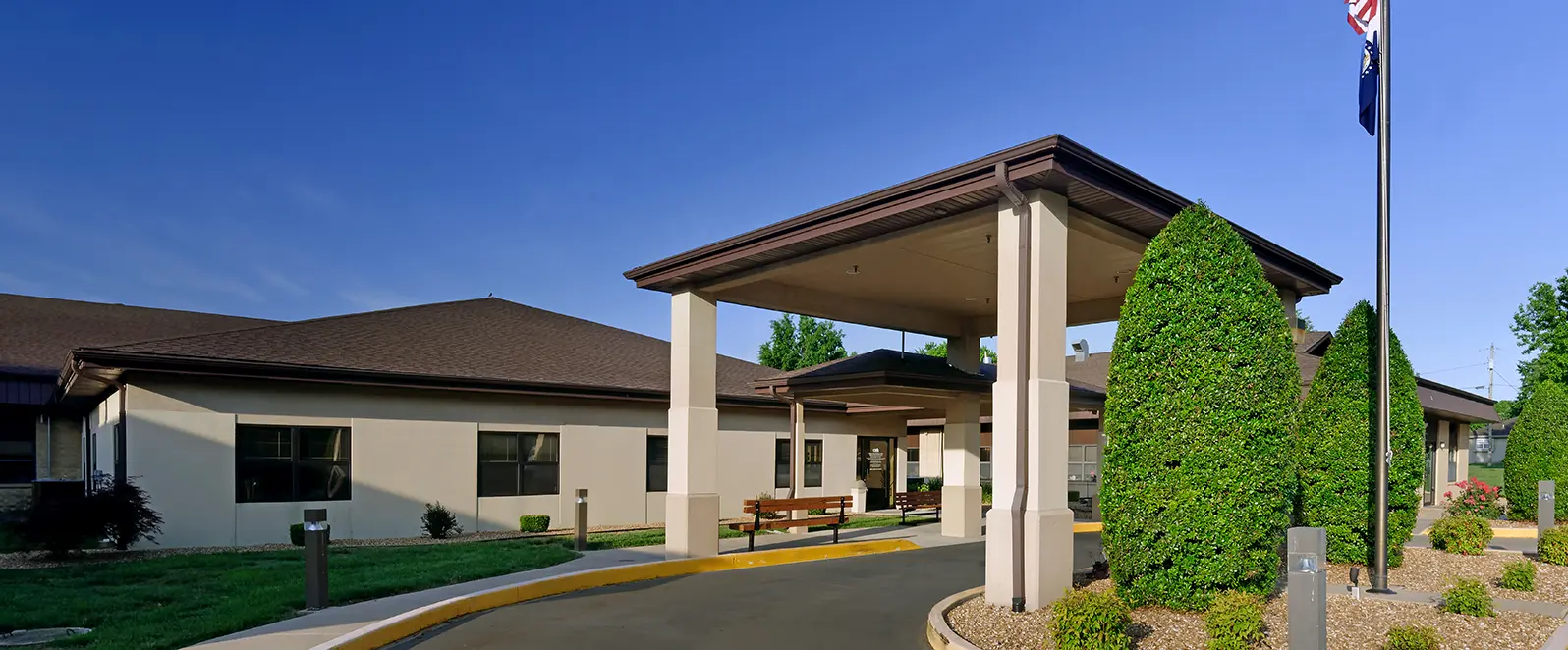 Citizens Memorial Healthcare Facility
Skilled Nursing and Rehabilitation Services
Office Hours
Sunday:

Closed

Monday:

7:30 a.m.-6 p.m.

Tuesday:

7:30 a.m.-6 p.m.

Wednesday:

7:30 a.m.-6 p.m.

Thursday:

7:30 a.m.-6 p.m.

Friday:

7:30 a.m.-6 p.m.

Saturday:

Closed

Visiting hours are available 24/7. All doors into the facility are locked from 9 p.m. until 6:30 a.m. for the safety of the residents and staff.
Virtual Tour
Citizens Memorial Healthcare Facility is a 111-bed long-term care facility designed to care for residents needing transitional or long-term skilled nursing care, including care for the early stages of dementia.
Learn more about the facility in this virtual tour.
Contact the admissions office for Citizens Memorial Healthcare Facility at 417-328-6731.
Quality Care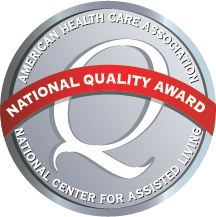 CMH Foundation residential care and long-term care facilities are committed to providing quality care to all residents. This facility received the Silver — Commitment to Quality Award. The American Health Care Association and National Center for Assisted Living give the award for meeting quality and service standards.
Services Provided
Citizens Memorial Health Care Facility is a long-term care facility providing a full range of services for transitional or long-term care skilled nursing.
Rehabilitation Services
CMHCF offers rehabilitation services. Speech, physical and occupational therapy are provided by full-time, in-house therapists.
Nutritional Services
The nutritional services staff at CMHCF work with a registered dietitian to provide residents with meals that are balanced and nutritional.
Activities
Planning and research go into the daily planned activities for residents at CMHCF. Residents enjoy a variety of activities, including pet therapy, bingo, kids club, socials, annual beauty pageant, holiday-themed activities and more.
Additional Services
Beauty/barber services
Laundry services
Housekeeping services
Pharmacy services
Arranged transportation
Family support groups
Pain management
Intergenerational programming
Spiritual opportunities
Amenities
Semi-private rooms
Restrooms with walk-in showers
Care for individuals with early stages of dementia
Therapy gym for physical, speech, and occupational therapy
Private living room area with comfortable seating
Courtyard and gazebo
Full-service salon
Dining room with individualized meal planning
Private family areas for dining
Activity room with daily planned activities
Laundry services
24-hour security system
Wi-Fi
Bird aviary
Independent Living
Located near CMHCF, Butterfield Apartments offers a community-style apartment complex in a one-bedroom, one-bathroom floor plan. Units are fitted with appliances including a stove, refrigerator and freezer, garbage disposal, washer and dryer, utilities, 24-hour emergency call service, pull cord and pendant alarms, network smoke detectors, central heat and air, lawn care and landscaping, and routine maintenance. The apartments are located on the same campus as Citizens Memorial Healthcare Facility. Call 417-326-7648 for more information.
Current Visitor Guidelines
Visitors at Citizens Memorial Health Care Foundation long-term care and residential care facilities should follow these guidelines.
Learn more about guidelines for compassionate care visits. Read information that describes compassionate care visits allowed at health care facilities in accordance with 191.1400, RSMo. The statue is known as the Compassionate Care Visitation Act and No Patient Left Alone Act.
Is it the Right Time for Senior Living?
Learn more about your options and decide the best fit for your care needs with this quick 4-5 minute survey.