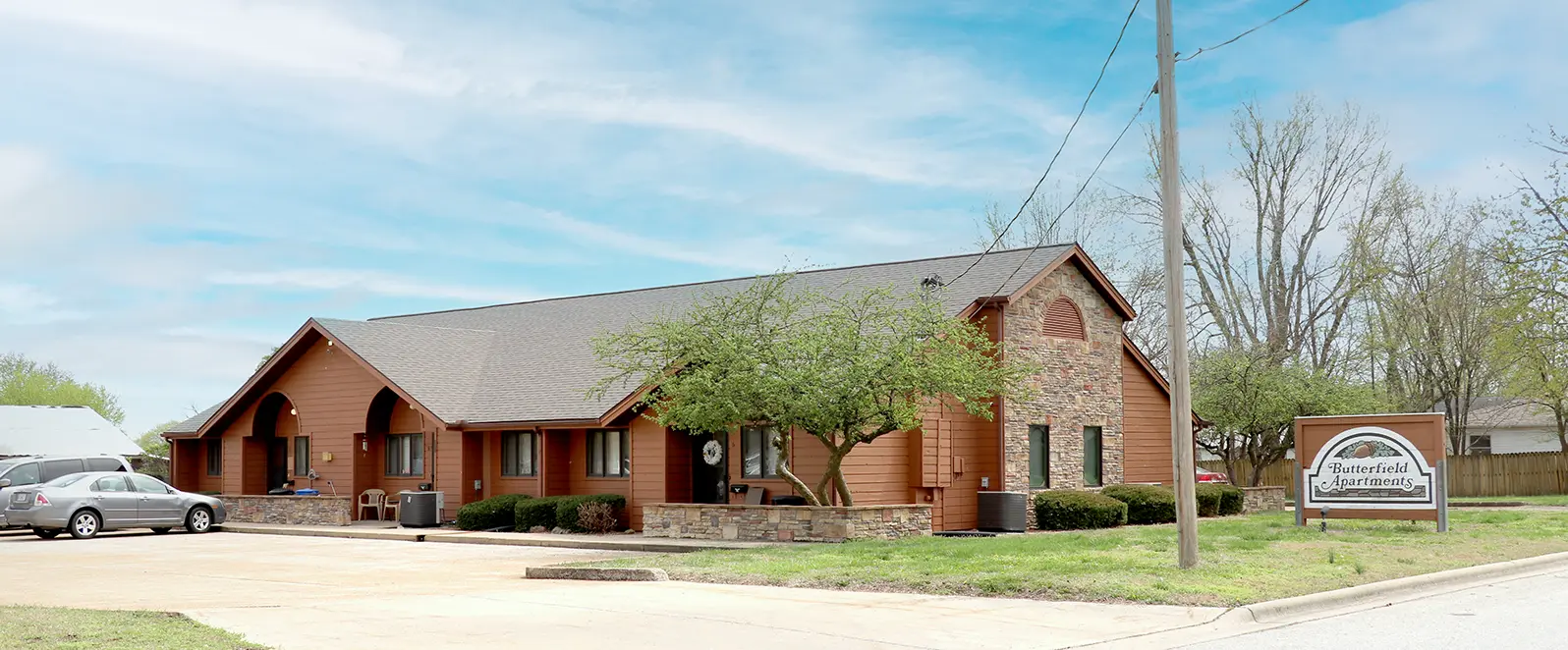 Butterfield Apartments
Independent Living
Office Hours
Sunday:

Closed

Monday:

8 a.m.-5 p.m.

Tuesday:

8 a.m.-5 p.m.

Wednesday:

8 a.m.-5 p.m.

Thursday:

8 a.m.-5 p.m.

Friday:

8 a.m.-5 p.m.

Saturday:

Closed
Amenities and Services
Appliances including stove, refrigerator/freezer, garbage disposal, washer and dryer
Utilities, including electricity, water, sewer and trash, are included in the rent
24-hour emergency call service and maintenance
Pull cord alarms
Pendant alarms - worn around the neck
Network smoke detectors
Central heat and air
Lawn care and landscaping
Routine maintenance
All apartments are 1 bedroom, 1 bath and approximately 700-750 square feet.
Rental Agreement
Independent Living Apartments are rented on a 12-month lease with a 30-day termination clause. Pets and smoking are not allowed. Individuals with impairment may have a pet that is used for disability purposes.
Brochure
Download the Independent Living brochure for more information about independent living at CMH.