CMH welcomes Retha Dawes to CMH Orthopedic & Spine Center
Citizens Memorial Hospital (CMH) and CMH Orthopedic & Spine Center announce the appointment of Retha Dawes, PA-C, to the CMH medical staff.
Dawes joins board certified orthopedic surgeons, Jonathan Gray, D.O., Troy Morrison, D.O., David Rogers, M.D., Ron Smith, M.D., and physician assistants Stephanie Aug, PA-C and Jake Condren, PA-C at CMH Orthopedic & Spine Center and Juris Simanis, M.D. at CMH Primary Care, Sports & Occupational Medicine Clinic, Bolivar.
Dawes attended St. Johns School of Radiologic Technology in Springfield, received a Bachelor of Science in business administration and a Master of Business Administration from University of Phoenix, Arizona, and a Master of Science in physician assistant studies from Missouri State University, Springfield. Dawes has worked in the radiology department at CMH for more than 25 years. She is a 1991 graduate of Bolivar High School and a United States Navy Seabee veteran serving two tours to both Iraq and Afghanistan with Naval Mobile Construction Battalion 15.
Her practice includes general orthopedic evaluation, fracture care, sports and athletic related injuries, sports physicals, casting and splinting as well as nonsurgical treatment such as joint injections for osteoarthritis of the knee.
CMH Orthopedic & Spine Center is located at 1155 W. Parkview St., Suite 2D, Bolivar. For more information or to make an appointment call 417-777-2663.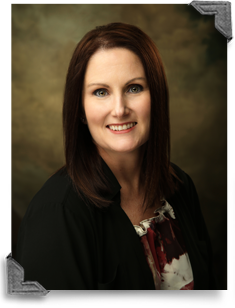 Retha Dawes, PA-C