FOR IMMEDIATE RELEASE
CMH to offer orthopedic care in Buffalo
Citizens Memorial Hospital (CMH) Orthopedic & Spine Center now offers orthopedic appointments at Dallas County Family Medical Center and Walk-In Clinic, 201 S. Ash St., Buffalo.
FOR THE MEDIA
Contacts:
Tamera Heitz-Peek
417-328-7245
theitz@citizensmemorial.com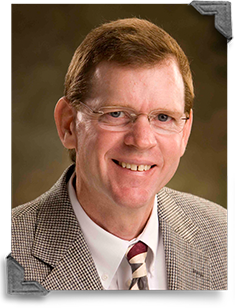 "We have a large number of patients from the Dallas County area that drive to Bolivar for orthopedic care," says Vickie Vickers, director of specialty clinics at CMH. "Offering appointments that are closer to home is ideal for the patient. We're thrilled to bring orthopedic services to Buffalo."
Ronald Smith, M.D. will be evaluating patients at Dallas County Family Medical Center. Dr. Smith attended medical school and completed his residency at University of Kansas School of Medicine, Kansas City, Kansas. He is certified by the American Board of Orthopaedic Surgery.
Dr. Smith will see patients for general orthopedic evaluation, offer recommendations for patients in need of hip, knee and shoulder replacement surgery as well as provide nonsurgical treatment options such as joint injections for osteoarthritis of the knee.
Other orthopedic specialists at CMH Orthopedic & Spine Center include board certified surgeons, Jonathan Gray, D.O., Troy Morrison, D.O., and David Rogers, M.D., and physician assistants, Stephanie Aug, PA-C, Jake Condren, PA-C, Retha Dawes, PA-C, and Juris Simanis, M.D. at CMH Primary Care, Sports & Occupational Medicine Clinic, Bolivar.
From diagnostic testing and evaluation to surgery and rehabilitation, CMH Orthopedic & Spine Center offers personalized assessments, treatment plans and complete orthopedic care that includes minimally invasive spine surgery, robotic-assisted total hip and knee replacement, carpal tunnel and rotator cuff repair. Orthopedic care is also available in Appleton City, Bolivar, and El Dorado Springs.
CMH Orthopedic & Spine Center accepts most major insurance plans including Medicare and Medicaid. To schedule an appointment in Buffalo, call the CMH Dallas County Family Medical Center at 417-345-6100 or 888-310-1310.
August 19, 2020
Hospital 417-326-6000
Infocenter 417-328-6010, or 1-888-328-6010
1500 North Oakland, Bolivar, Missouri 65613
© 2023 Citizens Memorial Healthcare