FOR IMMEDIATE RELEASE
CMH partners with Osceola Public Schools to provide counseling services
Citizens Memorial Hospital's Osceola Medical Center has partnered with Osceola Public Schools to provide on-site counseling and therapy to students through 12th grade during regular school hours starting with the fall semester. After school appointments will also be available.
FOR THE MEDIA
Contacts:
Tamera Heitz-Peek
417-328-7245
theitz@citizensmemorial.com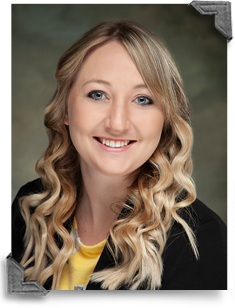 Kayla Cumpton, licensed master social worker, provides on-site counseling and therapy services. Cumpton can help students with depression, anxiety, recent loss/grief and behavioral issues including aggression, defiance, hyperactivity, anger outbursts, acting out sexually, cutting/suicidal ideations, substance use and bullying.
She earned a Master of Social Work from University of Missouri, Columbia, and has previous experience as a case manager for the Children's Division of the Missouri Department of Social Services. Cumpton is certified as a child and adolescent trauma professional and is licensed in trauma focused cognitive behavior therapy.
Special arrangements can be made to schedule appointments with Cumpton during after-school hours and summer months. Most major insurance plans are accepted and financial assistance is available. The counseling services provided are strictly confidential and adhere to state licensing regulations and HIPAA regulations. Private information will be shared only upon written authorization.
For additional information about counseling services, parents should contact the school counselor or call CMH Osceola Medical Center at 417-646-5075.
August 11, 2020
Hospital 417-326-6000
Infocenter 417-328-6010, or 1-888-328-6010
1500 North Oakland, Bolivar, Missouri 65613
© 2023 Citizens Memorial Healthcare