FOR IMMEDIATE RELEASE
Butterfield Park Medical Center welcomes Anita West, FNP-C
Citizens Memorial Hospital and Butterfield Park Medical Center announce the appointment of Anita West, MSN FNP-C, to the CMH medical staff.
FOR THE MEDIA
Contacts:
Tamera Heitz-Peek
417-328-7245
theitz@citizensmemorial.com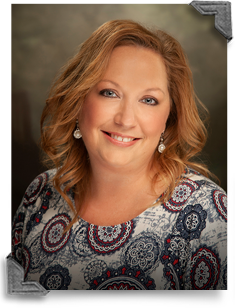 She is providing care to long-term care residents of Citizens Memorial Healthcare Facility, Bolivar.
As an advanced practice clinician, West collaborates with Butterfield Park Medical Center Geriatrician Christina Capps, M.D., to provide preventative care and clinical follow-up for long-term care residents and diagnose and treat residents for acute and complex illnesses. She also prescribes medications and treatments for residents and coordinates care and communicates with other health care professionals and residents' families.
West earned a Bachelor of Science in nursing and a Master of Science in nursing from Cox College of Nursing, Springfield. She is certified by the American Association of Nurse Practitioners.
Before joining CMH, she worked as a family nurse practitioner for Mercy Health-Springfield and as a family nurse practitioner and trauma nurse for CoxHealth, Springfield.
For more information about West, call Butterfield Park Medical Center at 417-326-7676.
October 20, 2020
Hospital 417-326-6000
Infocenter 417-328-6010, or 1-888-328-6010
1500 North Oakland, Bolivar, Missouri 65613
© 2023 Citizens Memorial Healthcare