Sara Neal, licensed clinical psychologist, joins Willard Medical Center
Citizens Memorial Hospital welcomes Sara Neal, Psy.D, to Willard Medical Center in Willard. She is a licensed clinical psychologist and is accepting new patients.
Dr. Neal earned a Master of Arts in counseling from the Assemblies of God Theological Seminary, Springfield, and a Doctor of Clinical Psychology from the American School of Professional Psychology at Argosy University, Santa Ana, California.
She has more than 13 years of experience as a clinical psychologist in the Springfield area. Dr. Neal previously worked as a licensed clinical psychologist at Burrell Behavioral Health in Springfield and New Beginnings Behavioral Health in Nixa. She worked most recently as a licensed clinical psychologist at an outpatient clinic through Mercy Health Systems.
Dr. Neal specializes in psychological evaluation and therapy services for children, adolescents and adults. She is certified in Eye Movement Desensitization and Reprocessing (EMDR).
Willard Medical Center is located at 502 S. Miller Road, Willard. To schedule an appointment with Dr. Neal or for more information about behavioral health services, call 417-761-6655.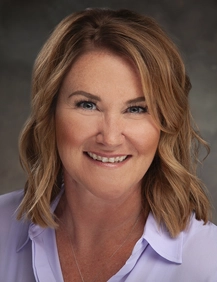 Sara Neal, Psy. D
Related Stories