Dr. Brian Robinson joins CMH Endocrinology Center
Citizens Memorial Hospital welcomes Brian Robinson, D.O., to the CMH Endocrinology Center in Bolivar. He joins the clinic's board-certified endocrinologist Heather Corn, M.D., and advanced practice providers Julia Magdici, FNP-C, and Hannah Schumann, PA-C. Dr. Robinson is accepting new patients.
Dr. Robinson is an experienced endocrinologist and has been in practice for more than 21 years. He attended medical school at the Oklahoma State University College of Osteopathic Medicine in Tulsa and completed a residency in internal medicine at Penn State University College of Medicine in Hershey, Pennsylvania. Dr. Robinson completed an endocrinology fellowship at the University of Oklahoma College of Medicine in Oklahoma City. He is certified in endocrinology, diabetes, and metabolism by the American Board of Internal Medicine.
Before moving to Bolivar, Dr. Robinson was an endocrinologist on staff at St. Peter's Health in Helena, Montana, for nine years. He and his family have also lived in Rwanda, where he served as an endocrinologist and instructor of medicine for Duke University at the National University of Rwanda.
The CMH Endocrinology Center is located in the Douglas Medical Center, 1155 W. Parkview St., Suite 2J, Bolivar. For more information about Dr. Robinson and to schedule an appointment, call the CMH Endocrinology Center at 417-328-7000.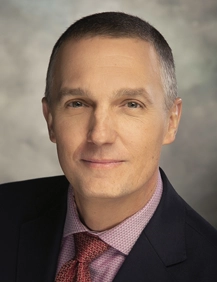 Brian Robinson, D.O.
Related Stories