Dr. Courtney De Souza joins Butterfield Park Medical Center
Citizens Memorial Hospital and
Butterfield Park Medical Center
announce the appointment of Courtney De Souza, M.D., to the CMH medical staff.
Dr. De Souza is a physician specializing in family medicine at Butterfield Park Medical Center. She joins Kristopher Kaufmann, D.O., Shawn Brigance, AGNP-C, Matthew Havens, PA-C, Malissa Phillips PA-C and Kyli Stump, NP-C.
Dr. De Souza attended medical school at St. George's, University of London, and completed the family medicine residency program at Swedish Hospital, part of NorthShore University HealthSystem in Chicago. She is board certified in family medicine by the American Board of Family Medicine.
Dr. De Souza will be accepting new patients starting Aug. 1. For more information or to schedule an appointment with Dr. De Souza, call
417-326-7676
. Butterfield Park Medical Center is located at 1300 N. Oakland Avenue in Bolivar.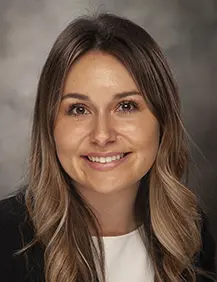 Courtney De Souza, M.D.
Related Stories