CMH welcomes licensed clinical psychologist Stephen Belk, Psy.D. to medical staff
Citizens Memorial Hospital welcomes licensed clinical psychologist, Stephen Belk, Psy.D, to the CMH medical staff. Dr. Belk will see patients at Bolivar Family Care Center in Bolivar.
Dr. Belk earned a Bachelor of Science in psychology and a Master of Science in counseling psychology from Angelo State University, San Angelo, Texas. He received a Doctor of Clinic Psychology from Forest Institute of Professional Psychology in Springfield, Missouri.
Dr. Belk has more than 27 years of experience as a clinical psychologist and has over 35 years of experience administering a wide variety of autism, intelligence and personality test instruments.
He previously worked as a licensed clinical psychologist in Springfield, Missouri, and Texas including nine years in a private practice in Killeen, Texas.
Dr. Belk specializes in the psychological evaluation and therapy services for children, adolescents and adults. He has advanced training in helping patients with post traumatic stress disorder (PTSD), major depressive disorder (MDD) and anxiety disorders.
Dr. Belk is accepting new patients. To schedule an appointment or for more information about behavioral health services at CMH, call Bolivar Family Care Center at 417-326-6021.
Bolivar Family Care Center is located at 1240 N. Butterfield Road, Bolivar.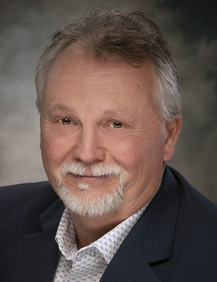 Stephen Belk, Psy.D.
Related Stories