Amber Herring joins CMH Orthopedic & Spine Center
Citizens Memorial Hospital announces the appointment of Amber Herring, PA-C, to the medical staff as a physician assistant.
She joins Jonathan Gray, D.O., S. Craig Morris, M.D., Troy Morrison, D.O., David Rogers, M.D., K. Ronald Smith, M.D., J. Scott Swango, M.D., Stephanie Aug, PA-C, Jake Condren, PA-C and Retha Melton, PA-C at the CMH Orthopedic & Spine Center in Bolivar.
Herring cares for patients with hand injuries. Her areas of practice include fracture care, sports and athletic-related injuries, joint, muscle, tendon and ligament injuries, casting and splinting, joint injections, coordination with sports rehabilitation, and closure and assisting in orthopedic surgeries.
Herring has 18 years of experience as an orthopedic physician assistant in Springfield. She is board certified by the National Commission on Certification of Physician Assistants. Herring completed a bachelor's degree in biology at Drury University, Springfield, and a master's degree in physician assistant studies at Missouri State University, Springfield.
For more information or to schedule an appointment, call the CMH Orthopedic & Spine Center at 417-777-2663.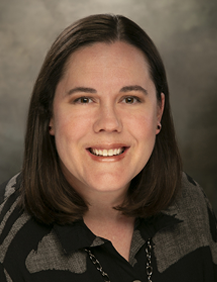 Amber Herring, PA-C
Related Stories