CMH welcomes Dr. Scott Swango to medical staff
Citizens Memorial Hospital announces the addition of orthopedic hand surgeon J. Scott Swango, M.D., to its medical staff.
He joins Jonathan Gray, D.O., S. Craig Morris, M.D., Troy Morrison, D.O., David Rogers, M.D., K. Ronald Smith, M.D., Stephanie Aug, PA-C, Jake Condren, PA-C, Amber Herring, PA-C and Retha Melton, PA-C, at the CMH Orthopedic & Spine Center.
He is board certified by the American Board of Orthopaedic Surgery. He attended medical school at the University of Oklahoma College of Medicine. He completed a residency in orthopaedic surgery at the University of Oklahoma in Oklahoma City and a fellowship in hand and microsurgery at the University Florida in Gainesville, Florida.
Dr. Swango has 30 years of experience in orthopedic hand surgery at Springfield hospitals. His areas of interest include arthritis, trauma, carpal tunnel, work-related or overuse injuries/workers' compensation, ulnar nerve disorders, tendonitis and Dupuytren's disease.
For more information or to schedule an appointment, call the CMH Orthopedic & Spine Center at 417-777-2663.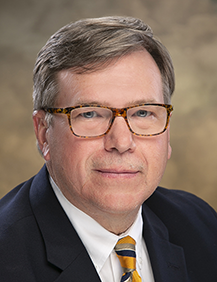 Related Stories