Julia Magdici, FNP-C, joins CMH Endocrinology Center medical staff
Citizens Memorial Hospital announces the appointment of Julia Magdici, certified family nurse practitioner, to the CMH medical staff.
She joins Heather Corn, M.D., and Hannah Ashlock, PA-C, at CMH Endocrinology Center in Bolivar. Services include comprehensive evaluations and care for diabetes; thyroid, pituitary and adrenal disorders; obesity; osteoporosis; ovarian and testicular abnormalities; and pubertal and growth disorders.
Magdici completed a Bachelor of Science in nursing from Wayne State University in Detroit, Michigan, and a Master of Science in nursing from Grand Canyon University in Phoenix. She is certified by the American Association of Nurse Practitioners.
Magdici has been a registered nurse since 2014 and a family nurse practitioner since 2018. She has four years of experience as a nurse practitioner in endocrinology clinics.
To schedule an appointment with Magdici or for more information about the CMH Endocrinology Center, call 417-328-7000.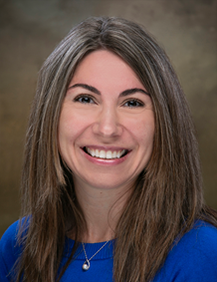 Related Stories