CMH welcomes Dr. Marcello Assmann to medical staff
Citizens Memorial Hospital announces the appointment of Marcello A. Assmann, M.D., to the CMH medical staff.
Dr. Assmann joins Keith Butvilas, D.O., FAAEM, Jordan Gipson, M.D., Nathaniel Pearl, D.O., Jeffrey K. Smieshek, D.O., Nathan Walters, M.D., Brandi Hume, PA-C, Jamie Schoolcraft, PA-C and Esther Trammell, FNP-C in emergency medicine.
He is board certified by the American Board of Emergency Medicine. He attended medical school at Ross University School of Medicine, Dominica, West Indies, and completed an emergency medicine residency at the Texas Tech University Paul L. Foster School of Medicine in El Paso, Texas.
Dr. Assmann previously worked as an emergency medicine physician at Mercy Hospital, Springfield and in the U.S. Army Medical Corps in Forest Park, Georgia. Other work experience includes emergency medical technician (EMT), paramedic and emergency department nurse. He was a registered nurse in the CMH emergency department from 2010 to 2014.
For more information about emergency services at CMH, call 417-328-6301.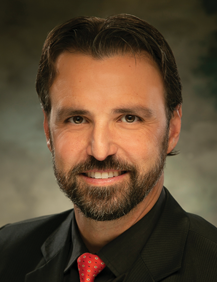 Related Stories