CMH dermatologist earns board certification
Murphy R. Mastin, M.D., a dermatologist with Citizens Memorial Hospital (CMH) Dermatology Clinic in Bolivar, has earned board certification from the American Board of Dermatology.
To become board certified in dermatology, Dr. Mastin completed three or more years of an accredited residency program in dermatology and passed examinations demonstrating his dermatology knowledge and ability to apply the knowledge to treat patients. He also is committed to keeping up with the latest advances in dermatology.
Dr. Mastin began seeing patients at CMH Dermatology Clinic in Bolivar on Aug. 1, 2022. His areas of practice include skin cancer and precancerous growth including melanoma; acne, warts and psoriasis, dermatopathology; cryosurgery; lesion removal; full body skin examinations; skin rashes in adults; benign and malignant skin lesions; allergic, photo-induced and pigmentary skin disorders, blistering skin diseases and skin infections.
Dr. Mastin attended medical school at the University of Missouri School of Medicine and was an inaugural member of MU School of Medicine Springfield Clinical Campus, where he spent his final two years of medical school receiving clinical training at the two Springfield hospitals. He completed an internship and dermatology residency at the Mayo Clinic School of Graduate Medical Education, Rochester, Minnesota. 
CMH Dermatology Clinic is located at 1125 N. Butterfield Road in Bolivar. For more information or to schedule an appointment with Dr. Mastin, call 417-328-4500.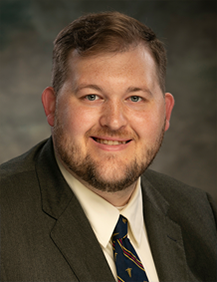 Related Stories