Butterfield Park Medical Center provider accepting new patients
Butterfield Park Medical Center nurse practitioner, Kyli Stump, NP-C, is now accepting new patients of all ages.  
Stump joined the Butterfield Park Medical Center medical staff in April 2022. Her practice includes acute illness or injury, wellness visits, allergies, cold, cough and flu, minor burns, fractures, sprains and strains and minor laceration repair, and management of chronic illnesses.
Stump earned both her bachelor's degree in nursing and master's degree in family nurse practitioner from Cox College, Springfield. She is certified by the American Academy of Nurse Practitioners.
Before becoming a certified nurse practitioner, Stump worked at CMH for four years as an intensive care nurse and at CMH Infectious Disease Clinic.
For more information about Stump or to schedule your appointment, call the clinic at 417-326-7676.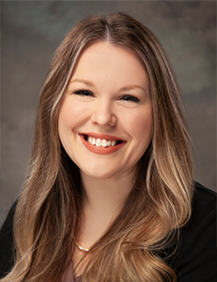 Related Stories