CMH welcomes registered dietitian Sam Lazar
Citizens Memorial Hospital welcomes Sam Lazar, RD, LDN, as an outpatient dietitian in the nutritional services department. She is available for outpatient consultations for a variety of dietary needs.
Lazar completed a Bachelor of Science in food and nutrition from the University of Alabama and a dietetic internship at Missouri State University, Springfield.
"From managing chronic diseases to losing weight, nutrition plays a vital role in our health goals," Lazar said. "Outpatient dietitian services are available for all of your nutrition needs."
Lazar is available for one-on-one outpatient appointments. During the 30-minute session, she will assess your nutritional needs, discuss your long-term goals and create an individualized plan.
Nutritional focuses for the appointments can include:
• Medical nutrition therapy, such as managing cardiovascular disease, high cholesterol, gastrointestinal conditions, renal disease and more.
• Weight management, including weight loss, gain and maintenance.
• Nutrition for wellness and performance.
• Pregnancy and postpartum nutrition.
• Improving lab values.
Appointments require a physician referral. Ask your physician about a referral or call Lazar at 417-328-6752 for more information.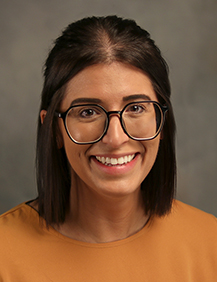 Sam Lazar, RD, LDN