COVID-19: Q & A for Pregnant and Breastfeeding Women
Please note this is an emerging, rapidly evolving situation. We are regularly updating this page with key information as we receive it, but we encourage you to refer to the Centers for Disease Control and Prevention (CDC) as a reliable source for the most updated information as it becomes available, in addition to updated guidance.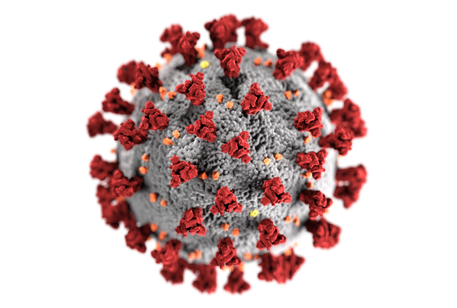 We know that you have many questions. CMH has a COVID-19 Hotline for all coronavirus related questions. Feel free to call us at 417-328-4300, message your provider through your CMH Patient Portal or call your provider's office.
Influenza and other viruses are still circulating in our community. Again, you can connect with us through CMH Virtual Visits and our healthcare providers will discuss next steps that are appropriate for your symptoms.
Helpful Links:
COVID-19: Q & A for Pregnant and Breastfeeding Women
COVID-19 is a new illness that affects the lungs and breathing. It is caused by a new coronavirus. Symptoms include fever, cough, and trouble breathing. It also may cause stomach problems, such as nausea and diarrhea, and a loss of your sense of smell or taste. Symptoms may appear 2 to 14 days after you are exposed to the virus.
The safety of our patients, their families and our staff is a priority. The Birth Place currently allows two guests per patient stay. No children under the age of 14.
Since early March, Citizens Memorial Hospital has been very proactive. CMH leaders and medical staff communicate and meet throughout the day to monitor the COVID-19 pandemic and ensure that we are providing the best care for patients, families, employees and community. We also work very closely with the health partners from the city, county and state. All CDC recommendations are in place and active throughout our organization.
Current reports show that pregnant women do not have more severe symptoms than the general public. But researchers are still learning how the illness affects pregnant women. Doctors urge pregnant women to take the same steps as the general public to avoid coronavirus.
It's too early for researchers to know how COVID-19 might affect a fetus. Some pregnant women with COVID-19 have had preterm births, but it is not clear whether the preterm births were because of COVID-19. It's also not clear if COVID-19 can pass to a fetus during labor and delivery. 
The virus spreads mainly from person-to-person contact. Pregnant women can take the same steps as other people to protect themselves, including:
Washing hands often with soap and water for at least 20 seconds.
Cleaning hands with a hand sanitizer that contains at least 60% alcohol if you can't wash them (rub until your hands feel dry).
Avoiding touching your eyes, nose, and mouth.
Staying home as much as possible.
Staying at least 6 feet away from other people if you need to go out.
Avoiding people who are sick.
Wear a mask.
Follow local and state guidelines.
Follow all Centers for Disease Control and Prevention (CDC) recommendations.
The CDC recommends wearing a face covering. Please visit cdc.gov for the latest recommendations.
As the virus spreads, it is a good idea to call your health care professional to ask how your visits may be changed. Some women may have fewer or more spaced out in-person visits. You also may talk more with your health care team over the phone or through an online video call. This is called telemedicine. It is a good way for you to get the care you need while preventing the spread of disease.
If you have a visit scheduled, your care team's office may call you ahead of time. They may tell you about telemedicine or make sure you do not have symptoms of COVID-19 if you are going in to the office. You also can call them before your visits if you do not hear from them.
Pregnant women can stay healthy by following the usual recommendations during pregnancy, including:
Eating healthy meals.
Exercising regularly (Be mindful to stay at home or away from other people while exercising).
Getting plenty of sleep.
Avoiding alcohol and drugs.
Being home a lot and avoiding other people can be hard. The above tips for staying physically healthy also can help your mental health. A few other things you can do to stay mentally healthy include:
Staying connected with your friends and family, over the phone or online.
Taking breaks from coronavirus news and social media.
Telling your physician if you are feeling sad or anxious.
If you or a loved one are feeling overwhelmed, you can call the Disaster Distress Helpline run by the Substance Abuse and Mental Health Services Administration (SAMHSA) at 1-800-985-5990 (TTY 1-800-846-8517). You also can text TalkWithUs to 66746. If you feel like you want to harm yourself or others, call 911 right away. Find more mental health advice and resources from the CDC.
Times of crisis can be very hard for people in abusive relationships. Abuse at home is known as intimate partner violence or domestic violence. Abuse can get worse during pregnancy. If you need help, call the 24-hour, toll-free National Domestic Violence Hotline: 800-799-SAFE (7233) and 800-787-3224 (TTY). Or you can use the live chat option at https://www.thehotline.org/.
The CDC is updating travel recommendations often. See the CDC's Coronavirus Disease 2019 Information for Travel page for the latest updates.
Other travel recommendations may be in place globally or locally as the virus continues to spread. Check with your local or state health department for information about travel in your area.
If you think you may have been exposed to the coronavirus and have a fever or cough, call your provider for advice.
If you have emergency warning signs, call 911 or go to the hospital right away. Emergency warning signs include the following:
Having a hard time breathing or shortness of breath (more than what has been normal for you during pregnancy).
Ongoing pain or pressure in the chest.
Sudden confusion.
Being unable to respond to others.
Blue lips or face.
If you go to the hospital, try to call ahead to let them know you are coming so they can prepare. If you have other symptoms that worry you, call your provider or 911.
If you are diagnosed with COVID-19, follow the advice from the CDC and your physician. The current CDC advice for all people with COVID-19 includes the following:
Stay home except to get medical care. Avoid public transportation.
Speak with your health care team over the phone before going to their office. Get medical care right away if you feel worse or think it's an emergency.
Separate yourself from other people in your home.
Wear a face mask when you are around other people and when you go to get medical care.
Talk with your physician about your labor and delivery plans. In most cases, the timing and method of delivery (vaginal birth or cesarean birth) do not need to be changed.
If you are sick, you probably do not need a cesarean birth. Your baby may need to be separated from you after birth if you are sick. The separation helps to prevent you from infecting your baby. Talk with your care team about this possibility.
CMH believes that the safest place for you to give birth is still a hospital.
Even the healthiest pregnancies can have problems arise with little or no warning during labor and delivery. If problems happen, a hospital setting can give you and your baby the best care in a hurry. And studies have shown that babies born at home are more than twice as likely to die around the time of birth than those born in hospitals.
Every woman has the right to choose where she will give birth. But it is important to not take any risks that might put you or your newborn's health in danger, especially as there is a high risk for getting COVID-19. Talk with your doctor about your birth plan and any concerns. 
So far, the virus has not been found in breast milk. But there is not enough information yet on whether women who are sick can pass the virus through breast milk.
Breast milk gives babies protection against many illnesses. It also is the best source of nutrition for most babies. Talk with your physician about whether to start or continue breastfeeding. You can make this decision together with your family and health care team.
If you have symptoms of COVID-19 or if you have been diagnosed, you can take the following steps to avoid passing the infection to your baby:
Wash your hands before touching your baby. See the CDC's handwashing tips.
Wear a face mask while breastfeeding if possible.
Wash your hands before touching any breast pump or bottle parts and clean all pump and bottle parts after use. See the CDC's advice for cleaning a breast pump.
You also can have someone who is not sick feed your breast milk to your baby after you pump.
Your physician should continue to be your main resource for all questions about your pregnancy. Questions about your workplace are best answered by your employer. For other questions about the coronavirus, you can check CDC web pages.