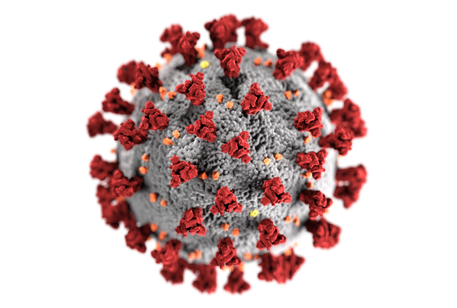 If you are a current Citizens Memorial Hospital patient or a community member and are interested in receiving the vaccine, please sign-up for our wait list. If you are a CMH patient, you will receive your vaccine at your CMH primary care clinic. We will notify you when the vaccine is available. CMH is following Missouri's vaccination plan. Learn more about the vaccination priority phases.
Vaccination Wait List
Let us know if you would like to receive the COVID-19 vaccination. Sign-up for the vaccine wait list.
Now that there are authorized and recommended vaccines to prevent COVID-19 in the United States, here are 8 things you need to know about the new COVID-19 Vaccination Program and COVID-19 vaccines.
The safety of COVID-19 vaccines is a top priority.
COVID-19 vaccination will help protect you from getting COVID-19. Two doses are needed.
Right now, CDC recommends COVID-19 vaccines will be offered to healthcare personnel and residents of long-term care facilities.
There is currently a limited supply of COVID-19 vaccine in the United States, but supply will increase in the weeks and months to come. Learn more about who should be vaccinated first when vaccine supplies are limited.
After COVID-19 vaccination, you may have some side effects. This is normal sign that your body is building protection. Learn more about what side effects to expect and get helpful tips on how to reduce pain and discomfort after your vaccination.
Cost is not an obstacle to getting vaccinated against COVID-19.
The first COVID-19 vaccine is being used under an Emergency Use Authorization (EUA) from the U.S. Food and Drug Administration (FDA). Many other vaccines are still being developed and tested. At CMH and CMH Foundation, we will be administering the Moderna vaccine.

COVID-19 vaccines are one of many important tools to help us stop this pandemic.
We understand that some people may be concerned about getting vaccinated now that a COVID-19 vaccine is available in the United States. While more COVID-19 vaccines are being developed as quickly as possible, routine processes and procedures remain in place to ensure the safety of any vaccine that is authorized or approved for use. Safety is a top priority, and there are many reasons to get vaccinated.
Facts about COVID-19 vaccines
FACT: COVID-19 vaccines will not give you COVID-19.
Below is a summary of the benefits of COVID-19 vaccination based on what we currently know. CDC will continue to update this page as more data become available.
COVID-19 vaccination will help keep you from getting COVID-19
COVID-19 vaccination is a safer way to help building protection.
COVID-19 vaccination will be an important tool to help stop the pandemic.
COVID-19 vaccination will help protect you from getting COVID-19. You may have some side effects, which are normal signs that your body is building protection. These side effects may affect your ability to do daily activities, but they should go away in a few days.
Common side effects
On the arm where you got the shot:
Throughout the rest of your body:
Fever
Chills
Tiredness
Headache
Helpful tips
If you have pain or discomfort, talk to your doctor about taking an over-the-counter medicine, such as ibuprofen or acetaminophen.
To reduce pain and discomfort where you got the shot:
Apply a clean, cool, wet washcloth over the area.
Use or exercise your arm.
To reduce discomfort from fever:
Drink plenty of fluids.
Dress lightly.
When to call the doctor
In most cases, discomfort from fever or pain is normal. Contact your doctor or healthcare provider:
If the redness or tenderness where you got the shot increases after 24 hours.
If your side effects are worrying you or do not seem to be going away after a few days.
If you get a COVID-19 vaccine and you think you might be having a severe allergic reaction after leaving the vaccination site, seek immediate medical care by calling 911. Learn more about COVID-19 vaccines and rare severe allergic reactions.
Remember
Side effects may feel like flu and even affect your ability to do daily activities, but they should go away in a few days.
With most COVID-19 vaccines, you will need 2 shots in order for them to work. Get the second shot even if you have side effects after the first shot, unless a vaccination provider or your doctor tells you not to get a second shot.
It takes time for your body to build protection after any vaccination. COVID-19 vaccines that require 2 shots may not protect you until a week or two after your second shot.
It's important for everyone to continue using all the tools available to help stop this pandemic as we learn more about how COVID-19 vaccines work in real-world conditions. Cover your mouth and nose with a mask when around others, stay at least 6 feet away from others, avoid crowds and wash your hands often.​
V-Safe after vaccination health checker
Ask your healthcare provider about getting started with v-safe. Use your smartphone to tell CDC about any side effects after getting the COVID-19 vaccine. You'll also get reminders if you need a second dose. Learn more about v-safe at www.cdc.gov/vsafe. If you would like to participate in v-safe, you must sign up within 42 days of getting your first COVID-19 vaccine dose. View the v-safe information sheet.
Other COVID-19 questions
Go to https://covidvaccine.mo.gov/facts/ for additional questions about safety, effectiveness, privacy, cost, availability, history and rumor control.