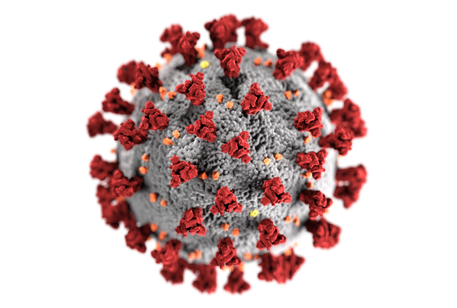 Do you have questions about the vaccine? Hear from our physicians and what they are saying about the COVID-19 vaccine. Learn more about the third dose for immunocompromised individuals and the plan for the booster dose starting this fall.
If you are an existing CMH patient, log in to your CMH MyChart portal and schedule your COVID vaccination. If you are not an existing patient, Stephens Pharmacy has COVID-19 vaccines available to the general public for those who qualify. Call 417-326-6003 to schedule your appointment.
The CDC recommends COVID-19 vaccination for everyone 5 years of age and older to help protect against COVID-19.
The CDC recommends children 5 to 11 years old be vaccinated against COVID-19 with the Pfizer pediatric vaccine, which is available at CMH Pediatric Clinic, Stephens Pharmacy and the Polk County Health Center. Please call to schedule an appointment or ask about walk-in appointments.
COVID-19 vaccines are effective at helping protect against severe disease and death from variants of the virus that causes COVID-19 currently circulating, including the Delta variant.
In general, people are considered fully vaccinated:

Two weeks after their second dose in a two-dose series (Moderna or Pfizer vaccines) or
Two weeks after a single-dose vaccine, such as Johnson & Johnson vaccine.

People with moderately to severely compromised immune systems should receive a third dose of mRNA COVID-19 vaccine (Moderna or Pfizer) after the initial two doses.
If you are fully vaccinated you can resume many activities that you did before the pandemic, but you should wear a mask indoors in public if you are in an area of substantial or high transmission to maximize protection from the Delta variant and possibly spreading it to others.
You may have side effects after vaccination. These are normal and should go away in a few days.
It's important that you get a COVID-19 vaccine as soon as you can. Contact your primary care provide to schedule your vaccination or call Stephens Pharmacy 417-328-2416.
COVID-19 vaccines are safe. They were developed using science that has been around for decades. They are not experimental. They went through all the required stages of clinical trials. Extensive testing and monitoring have shown that these vaccines are safe and effective. COVID-19 vaccines have received and continue to undergo the most intensive safety monitoring in U.S. history. Learn more how vaccines work.
COVID-19 vaccines are effective. They can keep you from getting and spreading the virus that causes COVID-19. Learn more about the different vaccines. COVID-19 vaccines also help keep you from getting seriously ill even if you do get COVID-19. Getting vaccinated yourself may also protect people around you, particularly people at increased risk for severe illness from COVID-19. We recommend that you get vaccinated regardless of whether you already had COVID-19. Evidence is emerging that people get better protection by being fully vaccinated compared with having had COVID-19.
Accurate vaccine information is critical and can help stop common myths and rumors. Click to read answers to frequently asked questions or watch videos from our CMH physicians who answer many questions that you may have or heard from friends or family.
Q: Do COVID-19 vaccines contain microchips?
A: No. COVID-19 vaccines do not contain microchips.
Q: Can receiving a COVID-19 vaccine cause you to be magnet?
A: No. Receiving a COVID-19 vaccine will not make you magnetic, including at the site of vaccination which is usually your arm.
Q: Do any of the COVID-19 vaccines authorized for use in the U.S. shed or release any of their components?
A: No. Vaccine shedding is the term to describe the release or discharge of any of the vaccine components in or outside of the body. Vaccine shedding can only occur when a vaccine contains a weakened version of the virus. None of the vaccines authorized for use in the U.S. contain a live virus.
Q: Is it safe for me to get a COVID-19 vaccine if I would like to have a baby one day?
A: Yes. If you are trying to become pregnant now or want to get pregnant in the future, you may get a COVID-19 vaccine.
Q: Will a COVID-19 vaccine alter my DNA?
A: No. COVID-19 vaccines do not change or interact with your DNA in any way.
Q: Will getting a COVID-19 vaccine cause me to test positive for COVID-19 on a viral test?
A: No. None of the authorized and recommended COVID-19 vaccines cause you to test positive on viral tests, which are used to see if you have a current infection.
Ask your health care provider about getting started with v-safe. Use your smartphone to tell CDC about any side effects after getting the COVID-19 vaccine. You'll also get reminders if you need a second dose. Learn more about v-safe at www.cdc.gov/vsafe. If you would like to participate in v-safe, you must sign up within 42 days of getting your first COVID-19 vaccine dose. View the v-safe information sheet.