Sanders offering pelvic floor therapy at CMH
Maggie Sanders, PT, has joined Citizens Memorial Hospital as a physical therapist specializing in pelvic floor therapy.
Pelvic floor therapy is a specialized field of physical therapy that helps address pain and other symptoms of pelvic floor dysfunction that can interfere with daily functioning. Therapy helps the pelvic floor muscles work the way they should.
Conditions Sanders can treat include urinary incontinence, pre/postpartum care, prolapse, pelvic pain, pain with/after intercourse (dyspareunia), painful periods (dysmenorrhea) and abdominal separation (diastasis recti).
Sanders earned a bachelor's degree in exercise science and a doctorate of physical therapy, both from Southwest Baptist University in Bolivar. She also has Pelvic Health Physical Therapy Level 1 certification through the American Physical Therapy Association.
CMH offers physical, speech, and occupational therapy and pediatric therapy with clinic locations in Ash Grove, Bolivar, Buffalo, El Dorado Springs, Greenfield, Hermitage, Osceola, Pleasant Hope, Stockton and Willard. CMH accepts most major insurance plans, including Medicare and Medicaid.
To schedule an appointment or to learn more about pelvic floor therapy, call CMH Outpatient Therapy at 417-328-6453.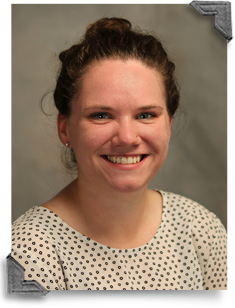 Maggie Sanders, PT