FOR IMMEDIATE RELEASE
Garner joins CMH as director of hospital nursing services
Citizens Memorial Hospital welcomes Chad Garner, RN, BSN, CEN, as the director of hospital nursing services.
FOR THE MEDIA
Contacts:
Tamera Heitz-Peek
417-328-7245
theitz@citizensmemorial.com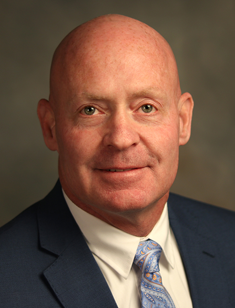 Garner has more than 20 years of business management and nursing experience, including 12 years in health care leadership. He most recently worked at Saint Francis Healthcare System in Cape Girardeau as the director of nursing with direct oversight of all hospital inpatient nursing departments, emergency department, inpatient dialysis, emergency management and hospital physicians.
"Chad is a detail-oriented leader who focuses on building strong relationships and strong teams," said Sarah Hanak, chief nursing officer at CMH. "He will work directly with our hospital nurse leaders providing direct support for our inpatient nursing departments, emergency department and respiratory therapy department."
Garner earned a Bachelor of Science in Nursing from Missouri State University, Springfield, and is a certified emergency nurse through the Board of Certification for Emergency Nursing.
For more information about CMH, go to citizensmemorial.com.
December 07, 2022
Hospital 417-326-6000
Infocenter 417-328-6010, or 1-888-328-6010
1500 North Oakland, Bolivar, Missouri 65613
© 2021 Citizens Memorial Healthcare