FOR IMMEDIATE RELEASE
CMH planning for future with emergency room staffing transition
As part of its strategic plan for future expansion of emergency services, Citizens Memorial Hospital will assume staffing and scheduling management for its Emergency Department beginning Aug. 1.
FOR THE MEDIA
Contacts:
Tamera Heitz-Peek
417-328-7245
theitz@citizensmemorial.com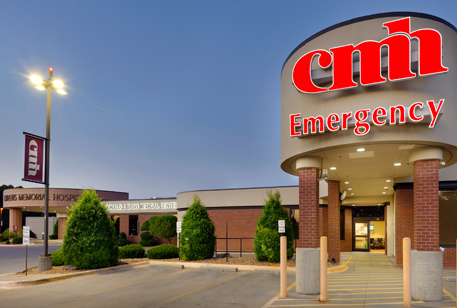 CMH previously contracted with Triad Physician Solutions since Aug. 1, 2019, to provide staffing management of the Emergency Department.
"The large majority of our medical staff is employed by CMH. One exception is the Emergency Department," said Michael Calhoun, CEO/executive director of CMH and the Citizens Memorial Health Care Foundation.
"The Emergency Department is the front door of CMH, and we want to make sure we do a great job serving the community and our patients," Calhoun said. "Focusing on building our own group of physicians that are aligned with CMH values, we can work together to improve care. It's an exciting time for CMH to be able to grow our Emergency Department to better fit the needs of the community. The only change the community should see is improved service."
The physicians and advanced practice providers who will be staffing CMH Emergency Department include: Jeffrey K. Smieshek, D.O., Jordan Gipson, M.D., Nathaniel Pearl, D.O., Daniel Barnes, M.D., Ryan Hunsel, M.D., Nathan Walter, M.D., Brandi Hume, PA-C, Jamie Schoolcraft, PA-C and Esther Trammell, NP-C. Andrew Nicholes, D.O., is the interim medical director. Additional medical staff are being recruited and will be added in the coming months.
A new Emergency Department is part of a $77 million future building project to upgrade and expand the hospital. The new ER will have 21 patient rooms compared to 12 currently, and will be able to care for more than 70 patients in the ER daily.
"We are going to have more space," Calhoun said. "Along with that, we'll also have more provider coverage from physicians and advanced practice providers. That will decrease wait times and improve access to care providers in emergency situations. It is strategically important to us to work on our own recruiting to make sure we have enough medical providers to staff our ER."
CMH is a Level III Trauma Center, Level II STEMI Center and Level III Stroke Center providing emergency care to patients in its eight-county service area.
For more information about the emergency department at CMH, visit www.citizensmemorial.com or call 417-326-6000.
July 27, 2022
Hospital 417-326-6000
Infocenter 417-328-6010, or 1-888-328-6010
1500 North Oakland, Bolivar, Missouri 65613
© 2023 Citizens Memorial Healthcare