Citizens Memorial Hospital welcomes Jennifer Joy to medical staff
Citizens Memorial Hospital announces the appointment of Jennifer Joy, FNP-C, to the medical staff.
She joined Garrett Alderfer, M.D., Sean Larimore, D.O., Brian Guhl, M.D., Jeffrey Dryden, D.O., and Melissa Gibbs, PA-C on the hospitalist staff.
Joy has 12 years of experience as an advance practice nurse in the Springfield area caring for hospitalized and oncology/hematology patients. At CMH, she specializes in treating patients that are hospitalized.
Joy earned a Bachelor of Science in nursing from Missouri State University, Springfield, and a Master of Science in nursing from University of Missouri, Kansas City. She is certified by the American Nursing Credentialing Center and is a member of the Advance Practice Nurses of the Ozarks and the Missouri Nurses Association.
For more information about the hospitalist program at CMH, call 417-326-6000.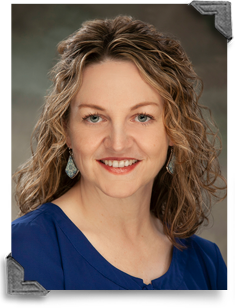 Jennifer Joy, NP-C