Abby Chilton, LCSW, to offer accelerated resolution therapy at El Dorado Springs Medical Center
Patients in the El Dorado Springs area who are having a difficult time moving beyond past trauma may find help through accelerated resolution therapy (ART).
Abby Chilton, a licensed clinical social worker at El Dorado Springs Medical Center, recently completed training in ART and will be offering ART sessions at the clinic as well as El Dorado Springs R-2 School District for children and adolescents who receive school-based counseling services.
Developed in 2008, ART is an eye movement base therapy that resolves negative images, sensations and symptoms from past or current events and situations.
"People suffering from anxiety, depression, phobias, panic attacks, obsessive-compulsive disorder, post-traumatic stress disorder, addictions, grief and more can all benefit from accelerated resolution therapy," said Chilton.
According to Chilton, the therapy sessions are approximately one hour and results can be achieved in as little as one to five sessions.
"This therapy uses bilateral eye movements. Those who are able to track with their eyes, hold on to a thought, identify an unresolved image/problem, and have motivation to heal, are typically good candidates for treatment." said Chilton.
ART sessions are covered by most insurance plans and are considered the same as other forms of individual therapy.
For more information about accelerated resolution therapy or to schedule an appointment with Chilton, call El Dorado Springs Medical Center at 417-876-2118.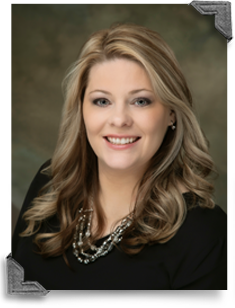 Abby Chilton, LCSW