CMH welcomes urologist Mark J. Walterskirchen, M.D.
Citizens Memorial Hospital announces the appointment of Mark J. Walterskirchen, M.D., FACS, to the CMH medical staff.
He will join the CMH Urology Surgical Clinic staff Jan. 4, 2021.
Dr. Walterskirchen is an expert surgical urologist specializing in the diagnosis and treatment of urological health needs of men and women. He is well-known in southwest Missouri. In 2000 he began providing surgical urology care in Springfield and was named a "Top Doctor" in Springfield by 417 Magazine for urology (2015, 2018, 2019, 2020) and robotics (2020).
Dr. Walterskirchen is board certified by the American Board of Urology and is a Fellow of the American College of Surgeons. He attended medical school at the University of Washington School of Medicine, Seattle, and completed a residency in urology at the University of Kansas Medical Center, Kansas City, Kansas.
Dr. Walterskirchen is one of the few surgical urologists in the region that offers specialized urology procedures such as InterStim™ and Botox® bladder therapy for female incontinence and voiding issues, Xiaflex® injections for Peyronie's disease, prostate cryoablation for prostate cancer, UroLift® for benign prostatic hyperplasia (BPH) and complex robotic procedures for kidney, prostate and bladder diseases.
CMH Urology Surgical Clinic is located in the CMH Douglas Medical Center, 1155 W. Parkview St., Bolivar, Suite 2C. Dr. Walterskirchen is accepting new patients. Call 417-326-2550 to schedule an appointment.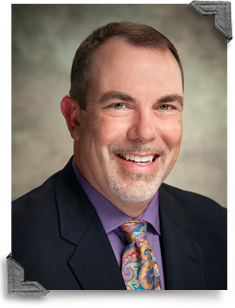 Mark J. Walterskirchen, M.D.