CMH welcomes Stephane Counts, FNP-C to Ash Grove Family Medical Center
Citizens Memorial Hospital and
Ash Grove Family Medical Cente
r announce the appointment of Stephane Counts, FNP-C, to the CMH medical staff.
She joined CMH March 29 and will begin accepting new patients Thursday, April 29.
Counts joined board certified physicians Mark R. Smith, M.D., family medicine and H.J. Bains, M.D., psychiatry, and psychologist Richard Boyd at AGFMC.
Her practice includes acute illness or injury, allergies, cold, cough and flu, minor burns, fractures, sprains and strains and minor laceration repair. She will also provide women's health exams, birth control, intrauterine device placement and removal, and sexually transmitted infections testing, diagnosis, treatment and counseling.
Along with seeing patients at AGFMC she will also provide care to residents of Ash Grove Healthcare Facility. Counts will collaborate with long-term care physicians to provide preventative care and clinical follow-up for long-term care residents and will diagnose and treat residents for acute and complex illnesses.
Counts earned both a Bachelor of Science and a Master of Science in nursing from Cox College, Springfield. She is certified by the American Academy of Nurse Practitioners.
To schedule an appointment with Counts, call Ash Grove Family Medical Center at 417-751-2100.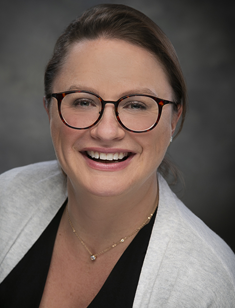 Stephane Counts, NP-C