FOR IMMEDIATE RELEASE
CMH welcomes Ashley Carpenter to pain clinic
Citizens Memorial Hospital announces the addition of advanced practice provider Ashley Carpenter, NP-C, to the medical staff. 
FOR THE MEDIA
Contacts:
Tamera Heitz-Peek
417-328-7245
theitz@citizensmemorial.com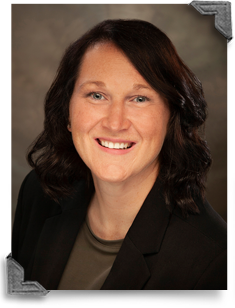 She joins Seong-Wook Seo, M.D., at CMH Pain Institute of Pain Management, Bolivar.
Carpenter is certified by the American Academy of Nurse Practitioners. She earned a Bachelor of Science in nursing and a Master of Science in nursing from Maryville University, St. Louis. Her practice includes treating neck and back pain, herniated discs, headache management, joint dysfunction and pain, nerve pain and interventional care such as injections and nerve blocks.
The CMH Pain Institute of Pain Management is located in the Kerry and Synda Douglas Medical Center, 1155 W. Parkview St., Bolivar. For more information and to schedule an appointment, call 417-326-7246.
September 24, 2021
Hospital 417-326-6000
Infocenter 417-328-6010, or 1-888-328-6010
1500 North Oakland, Bolivar, Missouri 65613
© 2023 Citizens Memorial Healthcare