FOR IMMEDIATE RELEASE
CMH names Tregg Geren next hospital COO
Citizens Memorial Hospital District announces that Tregg Geren, RN, BSN, has accepted the position of chief operating officer for Citizens Memorial Hospital District beginning Jan. 3, 2022.
FOR THE MEDIA
Contacts:
Tamera Heitz-Peek
417-328-7245
theitz@citizensmemorial.com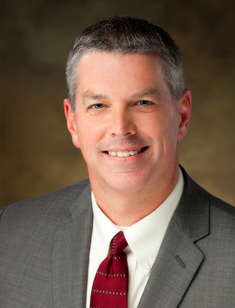 Geren assumes the role vacated by Michael Calhoun who was promoted to CEO/executive director of CMH and Citizens Memorial Health Care Foundation beginning Jan. 1, 2022. Current CEO/ED Gary Fulbright is retiring Dec. 31, 2021, after working nearly 40 years as the chief financial officer and most recently as CEO/ED. Beverly Derrickson will continue as chief operating officer for CMH Foundation and special projects coordinator for the hospital.
Geren previously served as chief nursing officer for CMH for four years from 2013-2017 and has more than 30 years of progressive health care experience. He also is an entrepreneur and is the owner/operator of Polka Dot Pig Barbecue and Catering.
"Tregg has extensive health care experience over his career. He has worked for us before as the chief nursing officer and did an outstanding job," said Calhoun. "His knowledge and experience of both the clinical and operational areas of health care combined with his character, strong work ethic, and previous leadership roles including at CMH, will make him very successful as our next COO for the hospital."
Geren received his nursing degree from St. John's School of Nursing, a Bachelor of Science in Nursing from Missouri State University, and earned a Master of Business Administration from Webster University.
As the hospital COO, Geren will oversee the daily hospital operations and will have organizational responsibility for laboratory services, radiology, pharmacy, rehabilitation services, environmental and nutritional services, health information management, materials management, plant facilities, auxiliary, pre-hospital services and emergency management.  Additionally, he will provide administrative support for hospital-based physicians.
For more information about CMH, go to www.citizensmemorial.com.
December 10, 2021
Hospital 417-326-6000
Infocenter 417-328-6010, or 1-888-328-6010
1500 North Oakland, Bolivar, Missouri 65613
© 2023 Citizens Memorial Healthcare