Citizens Memorial names next CEO
The Citizens Memorial Hospital and Citizens Memorial Health Care Foundation Boards of Directors are pleased to announce that Michael Calhoun will be the next chief executive officer/executive director of CMH and CMH Foundation effective Jan. 1, 2022.
Calhoun will succeed Gary Fulbright, current CMH/CMH Foundation CEO/executive director, who is retiring Dec. 31, 2021. Beverly Derrickson will continue as chief operating officer for CMH Foundation and will also be the special projects coordinator for the hospital. The chief operating officer for the hospital will be named at a later date.
"We are extremely excited to announce Michael Calhoun as the next leader for CMH and CMH Foundation. We conducted a thorough local and national search and had several excellent candidates," said Pat Douglas, chair of the CMH board of directors. "We've had the opportunity to observe Mike's leadership within the hospital in recent years and have been impressed with his collaborative and goal-centered approach. We were impressed with Mike's enthusiasm and vision for CMH's continued future growth, emphasizing the constant improvement of quality for our patients. We are confident that Mike will lead CMH to continued success as we continually strive to better serve our community."
"CMH has faced challenges during the recent pandemic and Mike has proven to be a trusted leader in helping the organization to navigate through those challenges. He has a passion for rural health care and is committed to serving our patients, residents, employees, medical staff, volunteers and communities," said Janieca Hancock, president of the CMH Foundation board of directors. "We are eager for CMH and CMH Foundation's future growth under Mike's leadership."
"I have been a part of CMH for many years and I wholeheartedly believe in the mission, vision and core values of the organization. Our employees, medical staff and volunteers are very special and it truly is an honor and privilege to be able to serve them as CMH's next CEO/executive director," said Calhoun.
"It will be our focus to continue providing exceptional, patient-centered care and ensuring our local communities have access to the services and health care they need. The community has placed its trust in CMH to be there when they need us the most. We will continue building upon that trust as we improve and expand the health care services we provide," said Calhoun. 
Calhoun has worked at CMH for more than 22 years holding various positions in hospital and clinic administration, home medical equipment, materials management, information services, finance and pharmacy. He previously served as administrative director of clinics for 12 years and currently serves as the chief operating officer for CMH since January 2020.
Calhoun earned a Bachelor of Science in business administration and a Master of Business Administration with a concentration in health care administration from Southwest Baptist University, Bolivar.
A native of Half Way, Missouri, Calhoun has been a part of the Bolivar community for more than 20 years. He served on the Bolivar Area Chamber of Commerce board of directors for three years and was president in 2015. He is an active member of the Missouri Association of Rural Health Clinics serving as president from 2017-2019 and is a current board member of the National Association of Rural Health Clinics. Calhoun was a member of the Malcolm Baldrige Quality Award board of examiners in 2015 and is also a bi-vocational pastor of Calvary Missionary Baptist Church in Bolivar since 2007.
Calhoun and his wife, Karaley, have three children: Lincoln, 10, Mikaylen, 9 and Emeral Mae, 3 and live on a 160-acre cattle farm north of Bolivar near Polk, Missouri.
About CMH
Citizens Memorial Hospital is a fully-integrated health care system devoted to exceptional patient care provided by leading physicians and caring staff. Opened in 1982, CMH is located in Bolivar, Missouri and serves Benton, Cedar, Dade, Dallas, Hickory, northern Greene, Polk and St. Clair counties. 
In addition to hospital services, CMH includes 34 primary care and specialty care physician clinics, rehabilitation services, and ambulance services in four counties. 
Citizens Memorial Health Care Foundation includes six long-term care facilities, one residential care facility, five independent living communities, home health, hospice, health transit services, home medical equipment stores, senior health center and a retail pharmacy.
CMH was awarded the prestigious Davies Award of Excellence by the Health Information and Management Systems Society, which recognizes the innovative efforts associated with CMH's patient electronic medical record system. CMH also was named a Most Wired Innovator and Most Wired organization, and was named one of the Top 10 Rural Hospitals in America. CMH is one of the 10 largest employers in southwest Missouri, and is a three time Missouri Quality Award recipient (2018, 2014 and 2010), which is modeled after the coveted Malcolm Baldrige National Quality Award.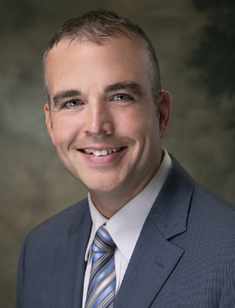 Michael Calhoun