FOR IMMEDIATE RELEASE
Dr. Taylor Pedersen joins Dallas County Family Medical Center
Citizens Memorial Hospital announces the appointment of Taylor Pedersen, D.O., to the CMH medical staff.
FOR THE MEDIA
Contacts:
Tamera Heitz-Peek
417-328-7245
theitz@citizensmemorial.com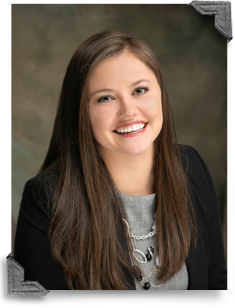 Dr. Pedersen is specializing in family medicine and obstetrics at Dallas County Family Medical Center, Buffalo. She will begin seeing patients July 15.
Dr. Pedersen attended medical school at Kansas City University, Kansas City, Missouri, and completed a residency at University of Wyoming Family Medicine Residency Program, Casper, Wyoming. She is a member of the American College of Osteopathic Family Physicians and the American Academy of Family Physicians.
Dr. Pedersen specializes in family medicine, obstetrics, pediatrics, geriatrics, men's and women's health care and osteopathic manipulative treatment.
She is joining board certified physicians Kurt Bravata, M.D., and Kristina S. Kaufmann, D.O., and mid-level providers Scott Adler, PA-C, Libby Chandler, PA-C, R. David Hunziger, FNP-BC, Jesse Larbey, PA-C, Marcy Powell, FNP, BC, FNP-C, and Gina Viser, NP-C.
Dr. Pedersen is accepting new patients at Dallas County Family Medical Center, 201 S. Ash St., Buffalo. For more information or to schedule an appointment with Dr. Pedersen, call 417-345-6100.
July 13, 2020
Hospital 417-326-6000
Infocenter 417-328-6010, or 1-888-328-6010
1500 North Oakland, Bolivar, Missouri 65613
© 2021 Citizens Memorial Healthcare