FOR IMMEDIATE RELEASE
Tickets available for CMH 16th annual Burgundy Ball Oct. 12
Tickets are now available for the Citizens Memorial Hospital/Citizens Memorial Health Care Foundation's 16th annual Burgundy Ball.
FOR THE MEDIA
Contacts:
Tamera Heitz-Peek
417-328-7245
theitz@citizensmemorial.com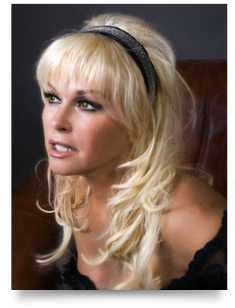 Country music legend Lorrie Morgan will headline the event. The community appreciation event is scheduled for Saturday, Oct. 12, at 6 p.m., at the Oasis Hotel & Convention Center, 2546 N. Glenstone Ave., Springfield.
Hundreds of people from Bolivar and the surrounding communities are expected to attend the event. Previous speakers have included Jo Dee Messina, Mike Huckabee, Amy Purdy, Lee Ann Womack, Ken Schrader, Roy Firestone, Amy Grant, Henry Winkler, Kyle Petty, Vicki Lawrence, Sugar Ray Leonard, Carl Edwards, Ozzie Smith and Anne Jillian. Proceeds from the event support programs and services for patients and their families at the Carrie J. Babb Cancer Center at CMH (CJBCC) including the Tremain Family Hospitality House, located across from CJBCC.
For more information about the CMH Burgundy Ball, contact Wren Hall, director of community relations at CMH, at 417-328-6318.
About Burgundy Ball Entertainer Lorrie Morgan
Lorrie Morgan has been around great songs and country music all her life. She is a Nashville native who is the daughter of Country Music Hall of Fame member George Morgan. She made her debut on the Grand Ole Opry stage at age 13, singing "Paper Roses." Morgan's father died suddenly of a heart attack at age 51. She was l6 at the time and just beginning her musical career. Morgan began making records shortly thereafter and was honored with induction into the Opry cast when she was just 24.
Morgan married fellow country singer Keith Whitley in 1986. She was signed to RCA Records in 1987, and her onslaught of hits began the following year. Whitley's tragic death of an alcohol overdose in 1989 left her a widowed working mother. Their duet "Til a Tear Becomes a Rose" earned her a 1990 CMA award.
Her first three albums, "Leave the Light On" (1989), "Something in Red" (1991) and "Watch Me" (1992), all earned Platinum Record awards. Her Greatest Hits collection (1999) is also Platinum. "War Paint" (1994), "Greater Need" (1996) and "Shakin' Things Up" (1997) are all Gold Record winners.
She sang "The Sad Cafe" on "Common Threads: Songs of the Eagles," which was named the CMA Album of the Year in 1994. Country fans voted Lorrie Morgan their TNN/Music City News Female Vocalist of the Year in 1994, 1996, 1997 and 1998.
Morgan maintained her recording pace in the new millennium, releasing collections in 2002, 2004, 2009 and 2010. In 2012 and 2013, Morgan starred and sparkled in the lavish Enchanted Christmas productions at the opulent Opryland Resort in Nashville. She took that show on the road in 2014. Her album, "Letting Go…Slow," was released in 2016.
In 2013, she teamed with fellow Opry star Pam Tillis for the duet CD "Dos Divas." The two hit makers then embarked on a two-year joint tour that sold out every appearance.
About Carrie J. Babb Cancer Center
In addition to medical oncology, hematology and radiation oncology, support services are available at the CJBCC. These services include social services, nutritional services, breast prosthetic fittings, patient resources and support groups.
Central Care Cancer Center at CJBCC is staffed by: Leo Shunyakov, M.D., board certified in medical oncology, hematology and internal medicine; Greg Nanney, M.D., board certified in oncology and internal medicine; and board certified radiation oncologist Garry Brown, D.O., M.S.
August 13, 2019
Hospital 417-328-6000
Infocenter 417-328-6010, or 1-888-328-6010
1500 North Oakland, Bolivar, Missouri 65613
© 2020 Citizens Memorial Healthcare