FOR IMMEDIATE RELEASE
Renee Meyer named next CMH CFO
Renee Meyer has been named the next Chief Financial Officer for Citizens Memorial Hospital/Citizens Memorial Health Care Foundation.
FOR THE MEDIA
Contacts:
Tamera Heitz-Peek
417-328-7245
theitz@citizensmemorial.com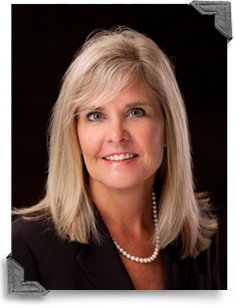 It was announced last month that Donald J. Babb, Chief Executive Officer/Executive Director of CMH and CMH Foundation, will retire in January 2020, and Gary Fulbright, current CFO, will replace Babb as the leader of CMH and CMH Foundation.
Meyer has worked at CMH for nearly 27 years. She was hired in 1992 as an accountant and was promoted in 1997 to Director of Finance for CMH Foundation. She has previous experiences as a certified public accountant in Jefferson City and Springfield.
Meyer earned a Bachelor of Science in accounting from the University of Missouri, Columbia, and is a certified public accountant. She and her husband, Clay Meyer, a retired Missouri State Highway Patrol officer, live in Bolivar. The couple has two children, Cole Meyer of Roeland Park, Kansas, and Cristen Nelsen of Bolivar.
For more information about CMH and CMH Foundation, go to citizensmemorial.com.
June 04, 2019
Hospital 417-328-6000
Infocenter 417-328-6010, or 1-888-328-6010
1500 North Oakland, Bolivar, Missouri 65613
© 2020 Citizens Memorial Healthcare