FOR IMMEDIATE RELEASE
Memory and aging topic of free CMH Lunch and Learn May 17
Citizens Memorial Hospital (CMH) will host a free Lunch and Learn seminar on memory and aging Friday, May 17 from 11:30 a.m.-1 p.m. in the CMH Community Rooms located at 1500 N. Oakland Ave., Bolivar.
FOR THE MEDIA
Contacts:
Tamera Heitz-Peek
417-328-7245
theitz@citizensmemorial.com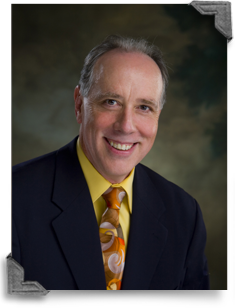 Information will be presented by Board Certified Neurologist Curtis P. Schreiber, M.D. 
Dr. Schreiber started his career as an electrical engineer and worked for NASA at the Jet Propulsion Lab in Pasadena, California. After working in the space program, he made a career transition to the medical field, specializing in neurology. Dr. Schreiber attended medical school at Mayo Medical School, Rochester, Minnesota.
Practicing medicine in southwest Missouri since 1991, Dr. Schreiber developed subspecialty interests in memory disorders and headaches. He joined the CMH medical staff in 2009 and is in practice at CMH Neurology Clinic, Bolivar.
Dr. Schreiber's interest in helping people with dementia and Alzheimer's disease led to the establishment of the Missouri Memory Center (MMC) in 2015. MMC features a multi-disciplinary team that specializes in diagnosing and treating patients with memory issues. The MMC goal is to identify and diagnose patients with early stages of memory loss and to provide tailored comprehensive treatment options.
A light lunch will be served and reservations are requested.  For more information, call the CMH Information Center at 417-328-6010 or register online at https://conta.cc/2KpP5Ai.
April 12, 2019
Hospital 417-328-6000
Infocenter 417-328-6010, or 1-888-328-6010
1500 North Oakland, Bolivar, Missouri 65613
© 2020 Citizens Memorial Healthcare