FOR IMMEDIATE RELEASE
CMH welcomes Physician Assistant Libby Chandler to Dallas County Family Medical Center
Citizens Memorial Hospital (CMH) welcomes Physician Assistant Libby Chandler to Dallas County Family Medical Center.
FOR THE MEDIA
Contacts:
Tamera Heitz-Peek
417-328-7245
theitz@citizensmemorial.com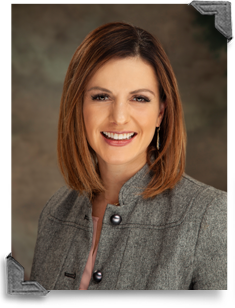 She will see patients beginning April 1.
Chandler joins board certified family medicine physicians, Kurt Bravata, M.D., and Kristina Kaufmann, D.O., and mid-level providers, Scott Adler, PA-C, Sara Hertzke-Hill, PA-C, Jesse Larbey, PA-C, R. David Hunziger, FNP-BC, and Gina Viser, NP-C.
Chandler earned a Bachelor of Science in biology and chemistry from College of the Ozarks, Point Lookout, and a Master of Science in cell and molecular biology and a Master of Science in physician assistant studies from Missouri State University, Springfield.
Chandler's practice includes wound care, therapeutic procedures, counseling regarding mental health and physical health, orthopedic evaluations, dislocation care, anesthetic regional nerve and dental blocks, aspiration of joints and acute treatment of allergies, colds, flu, fever, dental pain, ear pain, insect bites, minor asthma, sprains and simple fractures.
Chandler is seeing patients on a walk-in basis at Dallas County Family Medical Center and Walk-In Clinic. The clinic accepts most major insurance plans including Medicare and Medicaid. For more information, call Dallas County Family Medical Center at 417-345-6100.
March 22, 2019
Hospital 417-328-6000
Infocenter 417-328-6010, or 1-888-328-6010
1500 North Oakland, Bolivar, Missouri 65613
© 2020 Citizens Memorial Healthcare