FOR IMMEDIATE RELEASE
CMH welcomes Kaylee Ankrom to Butterfield Park Medical Center
Citizens Memorial Hospital (CMH) and Butterfield Park Medical Center announce the appointment of Kaylee Ankrom, NP-C, to the CMH medical staff.
FOR THE MEDIA
Contacts:
Tamera Heitz-Peek
417-328-7245
theitz@citizensmemorial.com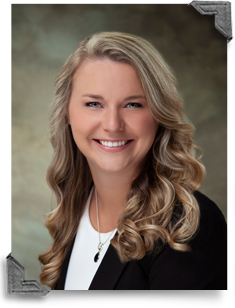 Ankrom joins board certified family medicine physicians, Gabrielle Guhl, M.D., and Kristopher Kaufmann, D.O., geriatrician, Christina Capps M.D. and family nurse practitioner, Malissa Phillips, and physician assistant, Matthew Havens, on the medical staff at Butterfield Park Medical Center.
Ankrom earned a Bachelor of Science in nursing from Southwest Baptist University, Bolivar, and a Master of Science in nursing from Walden University, Minneapolis. Her practice includes sudden illness or injury, allergies, cold, cough and flu, chronic conditions, wellness care, minor burns, fractures, sprains and strains, and minor laceration repair.
Butterfield Park Medical Center is located at 1300 N. Oakland Ave., Bolivar. For more information or to make an appointment, call 417-326-7676.
September 24, 2019
Hospital 417-328-6000
Infocenter 417-328-6010, or 1-888-328-6010
1500 North Oakland, Bolivar, Missouri 65613
© 2020 Citizens Memorial Healthcare