FOR IMMEDIATE RELEASE
CMH to offer free parenting class October 3rd
Stephen Finzo, Psy.D., to present an effective way to discipline children ages 2-12
FOR THE MEDIA
Contacts:
Tamera Heitz-Peek
417-328-7245
theitz@citizensmemorial.com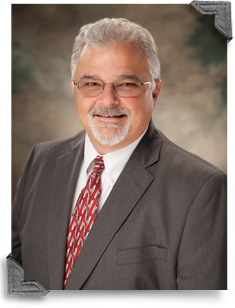 Citizens Memorial Hospital and CMH Behavioral Health will host a free parenting class Oct. 3 from 5:30 – 8:30 p.m. in CMH Community Room 3, 1500 N. Oakland, Bolivar.
Information will be presented by Stephen Finzo, Psy.D., a licensed psychologist in practice at Butterfield Park Medical Center in Bolivar.
The three hour "1-2-3 Magic" parenting class is a video-led series giving a humorous look at parenting and a serious look at discipline. It will focus on controlling obnoxious behavior through parenting techniques, encouraging behavior that promotes children to start doing what you want them to do, and strengthening the parent-child relationship.
No child care will be provided and space is limited. Call 417-326-7676 for more information and to register for the class.
September 30, 2019
Hospital 417-328-6000
Infocenter 417-328-6010, or 1-888-328-6010
1500 North Oakland, Bolivar, Missouri 65613
© 2020 Citizens Memorial Healthcare