FOR THE MEDIA
Contacts:
Tamera Heitz-Peek
417-328-7245
theitz@citizensmemorial.com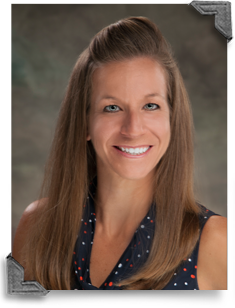 She was formally in practice at Bolivar Family Care Center.
Inman earned her nursing degree from East Central College, Rolla, Missouri. She received her Bachelor of Science in nursing and also a Master of Science in nursing (family nurse practitioner) from Cox College, Springfield. Inman can see adult cardiology patients for evaluation and treatment, patient education, stress test supervision, Coumadin management and heart failure management.
CMH Heart Institute Clinic includes two board-certified cardiologists, John F. Best, M.D., FACP, FACC, FSCAI, and Joseph Moore, M.D., FACC, and nurse practitioner, Jane Smith, NP-C. The physicians and cardiac team staff specialize in invasive/interventional cardiology, diagnostic angiography, coronary angioplasty and stenting, pacemaker implantation, echo cardiography, inferior vena cava filter placement, pericardiocentesis, electrical cardioversion, stress testing and more.
CMH Heart Institute Clinic accepts most major insurance plans including Medicare and Medicaid. For more information and to schedule an appointment with Inman, call the clinic at 417-328-6040.
March 26, 2019
Hospital 417-328-6000
Infocenter 417-328-6010, or 1-888-328-6010
1500 North Oakland, Bolivar, Missouri 65613
© 2020 Citizens Memorial Healthcare