FOR IMMEDIATE RELEASE
Attend CMH "Freedom from Addiction" Lunch and Learn March 1
Citizens Memorial Hospital (CMH) will host a free Lunch and Learn seminar on Friday, March 1 from 11:30 a.m. to 1 p.m. in the CMH Community Rooms, located at 1500 N. Oakland in Bolivar.
FOR THE MEDIA
Contacts:
Tamera Heitz-Peek
417-328-7245
theitz@citizensmemorial.com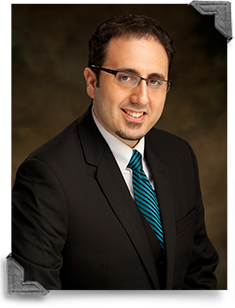 "Freedom from Addiction" will be presented by CMH board certified physician, Kurt Bravata, M.D.
Dr. Bravata is a graduate of Ross University School of Medicine, New Jersey.  He completed an internship and residency in family practice and general medicine from Bronx-Lebanon Hospital Center, New York. He is board certified by the American Board of Family Medicine and was recently named a board certified addictionologist by the American Board of Preventative Medicine. Dr. Bravata is in practice at Dallas County Family Medical Center in Buffalo and CMH Southside Behavioral Health Addiction Recovery Program in Bolivar.
A light lunch will be served and reservations are requested. For more information or to register visit https://conta.cc/2SysrJo or call the CMH Information Center at 417-328-6010 or 888-328-6010.
PHOTO: Kurt Bravata, M.D.
February 20, 2019
Hospital 417-328-6000
Infocenter 417-328-6010, or 1-888-328-6010
1500 North Oakland, Bolivar, Missouri 65613
© 2020 Citizens Memorial Healthcare