FOR IMMEDIATE RELEASE
CMH receives Missouri Quality Award, CEO/ED receives Governor's Quality Leadership Award
Citizens Memorial Hospital/Citizens Memorial Health Care Foundation (CMH) is the recipient of the 2018 Missouri Quality Award. The award was presented to CMH by Lt. Gov. Mike Kehoe during a special ceremony Nov. 15 in Columbia, Missouri.
FOR THE MEDIA
Contacts:
Tamera Heitz-Peek
417-328-7245
theitz@citizensmemorial.com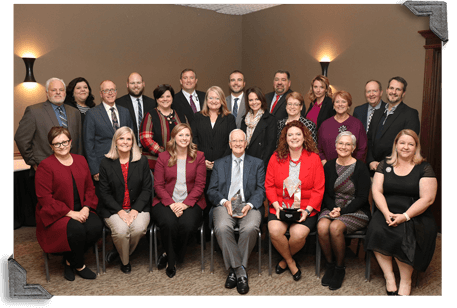 During the awards ceremony, Lt. Gov. Kehoe also presented Donald J. Babb, CMH Chief Executive Officer/Executive Director, with the 2018 Governor's Quality Leadership Award.
The Missouri Quality Award is the highest level of recognition for business excellence in Missouri and is given to elite organizations based on leadership, strategy, customer engagement, strategic planning, workforce engagement, and operations.
This is the third time CMH has won the award – also receiving it in 2014 and 2010. CMH is the only organization in southwest Missouri to have won the award.
The Missouri Quality Award program is administered by Midwest Excellence Institute (MEI), which is the Missouri and Kansas state level partner of the prestigious National Baldrige Excellence Program established in 1987 by President Ronald Reagan and Congress. MEI is a 501c3, not-for-profit organization that specializes in helping Missouri and Kansas businesses achieve performance excellence.
Separate award categories are established for manufacturing, service, nonprofit, public sector, education, and health care organizations.
For more information about the Missouri Quality Award, go to www.midwestexcellence.org.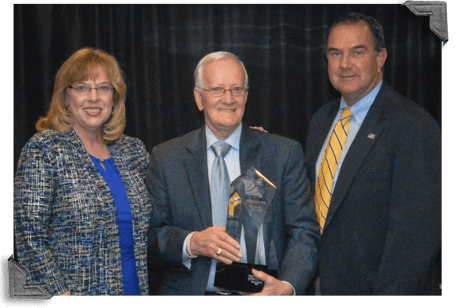 Photo 1:
The CMH Missouri Quality writing team includes: 1st Row – Donna Shelby, Renee Meyer, Heather Finnell, Donald J. Babb, DeAnna Hedger, Kim Tatum, and Tamera Heitz-Peek. 2nd Row – Chuck Mauck, Dr. Ron Evans, Lesa Stock, Valerie Noblitt, Tracie Walker, Beverly Derrickson, Debbie McQuay, and Jeremy MacLaughlin. 3rd Row – Karen Stockdale, Jarrett Finnell, Jeffrey Miller, Mike Calhoun, Tim Francka, Kim Eggleston, and Gary Fulbright.
Photo 2:
Donald J. Babb, CEO/Executive Director of CMH, accepts the 2018 Governor's Quality Leadership Award from Missouri Lieutenant Governor Mike Kehoe during the special awards banquet on Nov. 15.
November 19, 2018
Hospital 417-328-6000
Infocenter 417-328-6010, or 1-888-328-6010
1500 North Oakland, Bolivar, Missouri 65613
© 2020 Citizens Memorial Healthcare