FOR THE MEDIA
Contacts:
Tamera Heitz-Peek
417-328-7245
theitz@citizensmemorial.com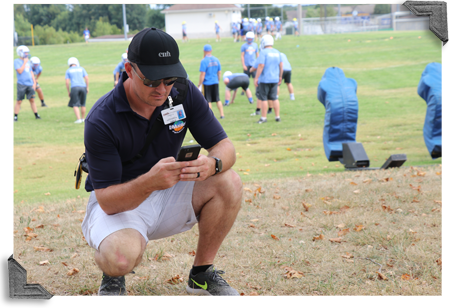 CMH has invested in Healthy Roster, a secure and HIPAA-compliant mobile injury documentation tool, which allows athletic trainers to streamline injury tracking and better connects the athletic trainer, athlete, coach and parent. The free service will be implemented at Bolivar, Buffalo and El Dorado Springs school districts this fall.
"Healthy Roster is an innovative mobile app that lets us track and communicate athletic injuries," says Tony Harris, CMH athletic trainer for Bolivar R-1 School District. "We're excited about using this on-the-go technology.  The app will provide access to an athletic trainer, even when we're not on the sidelines. Parents and coaches can have around-the-clock access right at their fingertips. The app provides immediate and interactive sports medicine care for our student athletes."
The app is free of charge and is available on Apple and Android. To register, parents of athletes will receive an email from CMH with a link and instructions on how to register their child. For more information, visit with your student's CMH athletic trainer or call the CMH Sports Medicine Center at 417-777-7763.
About the CMH Sports Medicine Center
The CMH Sports Medicine Center is located on the Southwest Baptist University campus inside the Jane and Ken Meyer Wellness Center.  CMH athletic trainers provide services to athletes at SBU and six area school districts as well as treat and evaluate patients requiring sports medicine rehabilitation. For more information on the CMH Sports Medicine Center visit citizensmemorial.com or call 417-777-7763.
PHOTO  - Tony Harris, CMH athletic trainer, documents student athlete injuries using the Healthy Roster app.
August 09, 2018
Hospital 417-328-6000
Infocenter 417-328-6010, or 1-888-328-6010
1500 North Oakland, Bolivar, Missouri 65613
© 2020 Citizens Memorial Healthcare